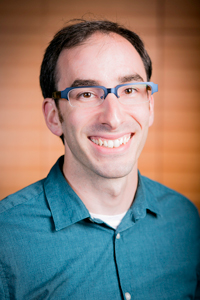 Outreach and Lab Manager
Area:
Phone:
(608) 316-4656
Email:
[javascript protected email address]
I develop and lead educational courses and live public science events that happen in the Town Center, embedded teaching labs and Discovery Niches for K-12 students, families, and adults. I collaborate with others in Discovery Outreach as well as with campus entities (including the Wisconsin Institute for Discovery) to create high-quality programs focused on STEM outreach and the Wisconsin Idea. I also help manage our teaching lab spaces, equipment, undergraduate staff, and relationships with key external partners and teachers. Almost every day of the year, we run K-12 programs, afterschool expeditions, field trips, summer camps, the Wisconsin Science Festival, Saturday Science, adult programs, or other special events and programs for community science outreach.
Areas of Expertise
Biochemistry and Biophysics of Proteins and Nucleic Acids
Structural Biology
X-Ray Crystallography
NMR Spectroscopy
Metabolomics
K-12 Education
Undergraduate Education
Biology and Chemical Education
Informal Education
Education
M.S. Chemistry, 2011, University of Illinois-Chicago
B.S. Biochemistry, 2008, Beloit College
Honors
Sanger Scholar Research Grant
Edward Stevens Research Fellowship
Frank and Joyce Hildebrand Endowed Memorial Scholarship
Selected Publications
Thermodynamics of DNA in Disparate Strand Concentrations, 2008, The Beloit Biologist.