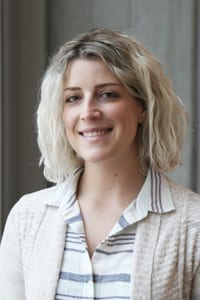 Senior Content Strategist
Area:
Phone:
(608) 316-4343
Email:
[javascript protected email address]
I lead, develop, and manage multi-channel communications plans that cultivate, engage, and steward donors and prospective donors of the Morgridge Institute. I specialize in print, web, social, and email marketing to deepen and strengthen the affinity that key audience targets share with the institute's science and outreach mission.
Prior to joining the institute, I served as the Assistant Dean for Communications in the College of Letters & Science at UW–Madison and served in a public relations role in the Wisconsin Legislature.
Education
M.A. Library & Information Studies, 2013, University of Wisconsin–Madison
B.A. Journalism & English-Creative Writing, 2007, University of Wisconsin–Madison