The popular public lecture series "Crossroads of Ideas" makes its fall semester debut with "The Future of the Great Lakes" on Tuesday, September 25. Jim Hurley, director of the University of Wisconsin Aquatic Sciences Center (Wisconsin Sea Grant and Wisconsin Water Resources Institute), will discuss the latest research on aquatic invasive species, shipwrecks, water quality and coastal storms.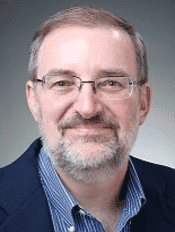 Hands-on exploration stations led by the Wisconsin Sea Grant and the Shakhashiri Lab's "Science is Fun" group will follow the talk, covering everything from meteorological tsunamis, rogue waves and invasive species in the Great Lakes to the water cycle and climate change.
The event will take place at the Discovery Building, in the Town Center's DeLuca Forum at 7 p.m. and is free and open to the public.
Crossroads of Ideas regularly invites speakers and discussions on challenging and engaging social science topics such as politics, policy issues, ethics, public perceptions, law and science and society.
Additional fall events include two panels on stem cell science, in honor of the 20th anniversary of the embryonic stem cell discovery, and a talk on artificial intelligence.
October 16:
"The Ethical Landscape of Stem Cell Science," a panel of UW-Madison faculty moderated by Norm Fost, professor emeritus in pediatrics and bioethics, and featuring:
Anita Bhattacharyya, scientist at the Waisman Center and assistant professor of cell and regenerative biology;
Kris Saha, scientist at the Wisconsin Institute for Discovery and assistant professor of biomedical engineering; and
Dietram Scheufele, Morgridge Institute affiliate and professor of life sciences communication.
November 13:
"Stem Cell Science: The Next 20 Years," a panel moderated by Penny Patterson, senior director of communications and marketing services at Promega, and featuring:
Dave Vereide, a Morgridge scientist in regenerative biology studying artery engineering;
David Gamm, director of the McPherson Eye Research Institute and associate professor of ophthalmology and visual sciences; and
Lynn Allen-Hoffman, founder of Stratatech and professor of pathology and laboratory medicine.
December 4:
Bill Hibbard, an emeritus scientist at the UW-Madison Space Science and Engineering Center working on visualization and machine intelligence, will discuss research in artificial intelligence.
All forums are held at 7 p.m. at the Discovery Building, 330 N. Orchard St. in Madison. Parking is available in nearby lots at Union South, the Biotechnology Center and the engineering campus. The series is co-presented by the Morgridge Institute for Research, the Wisconsin Institute for Discovery and the Wisconsin Alumni Research Foundation.