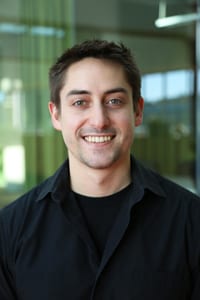 Assistant Scientist
Area:
Phone:
(608) 316-4671
Email:
[javascript protected email address]
My research focuses on the development of a multi-source electron beam scanning system for use in high-speed computed tomography and metal additive manufacturing techniques for biomedical applications in Dr. Kevin Eliceiri's Biomedical Imaging group at the Morgridge Institute for Research.
Education
PhD Medical Physics, 2017, University of Wisconsin–Madison
M.S. Medical Physics, 2012, University of Wisconsin–Madison
B.A. Physics & Mathematics, 2010, Northwestern University
Patents
T.R. Mackie, B.J. Walker, J.R. Seaton, System and Method for Multi-Source X-Ray-Based Imaging, US Patent 9490099, 2016.
Selected Publications
U. Fischer, et al. "Benchmarking of the FENDL-3 Neutron Cross-Section Data Library for Fusion Applications." International Atomic Energy Agency, Vienna, Austria. March 2014.
Sawan, M.E.; Walker, B.J., "Benchmark calculations for the starter FENDL-3.0 general purpose neutron library with impact on ITER analysis," Fusion Engineering (SOFE), 2013 IEEE 25th Symposium on , vol., no., pp.1,5, 10-14 June 2013.
Stancil, D.D., 2012. Demonstration of communication using neutrinos. Modern Physics Letters A 27, 1250077.