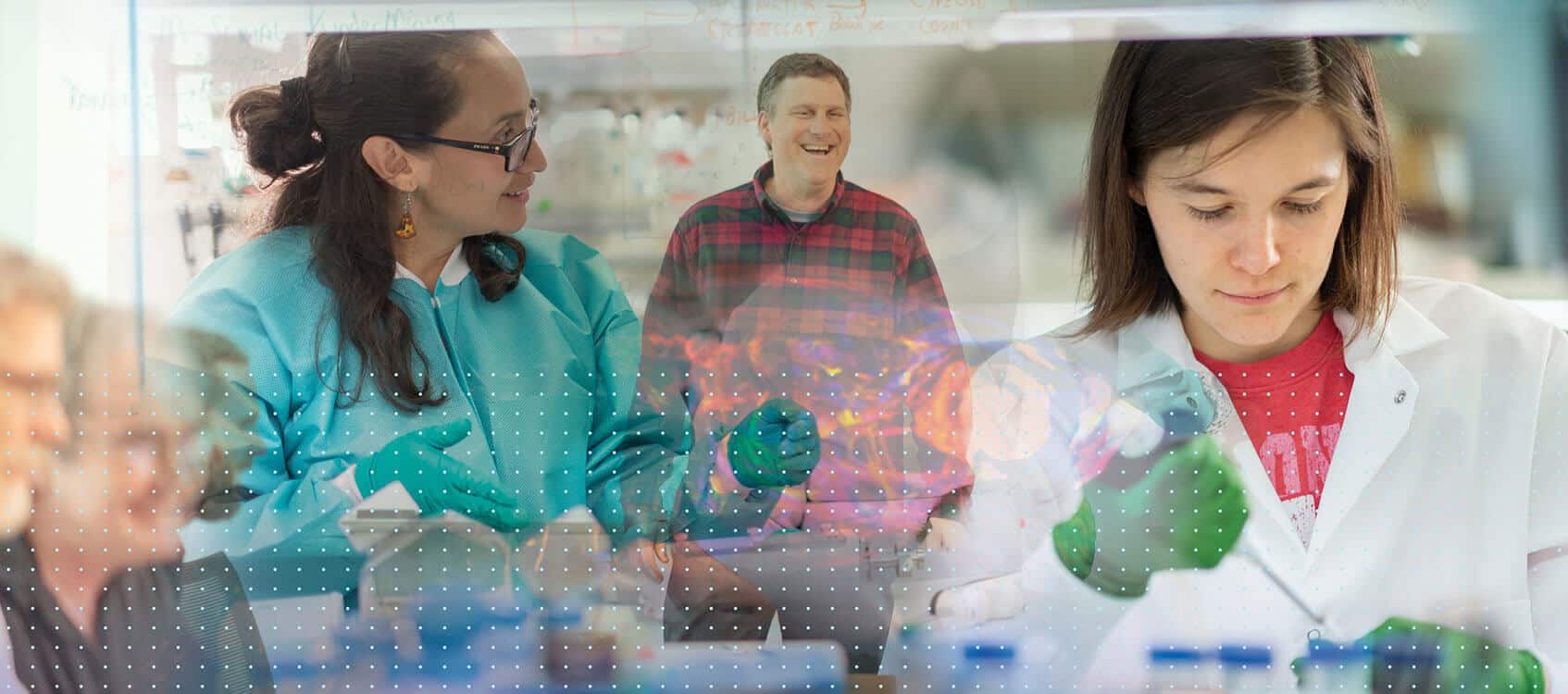 Fearless
Science
News & Stories
The stunning new image of a supermassive black hole in the center of the Milky Way was created by eight telescopes, 300 international astronomers and more than 5 million computational tasks. The Wisconsin-based Open Science Pool helped make sense of it all.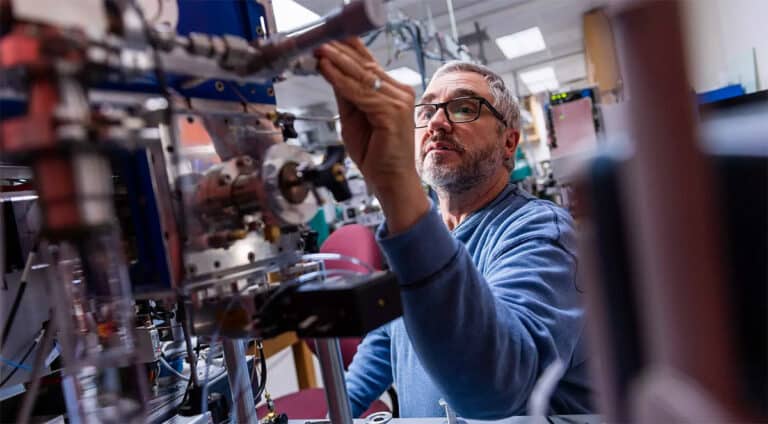 In new research in Nature Communications, the Joshua Coon Lab describes a game-changing advance that unites the power of mass spectrometry with the potential of electron microscopy (EM) — a finding that could transform biotechnology.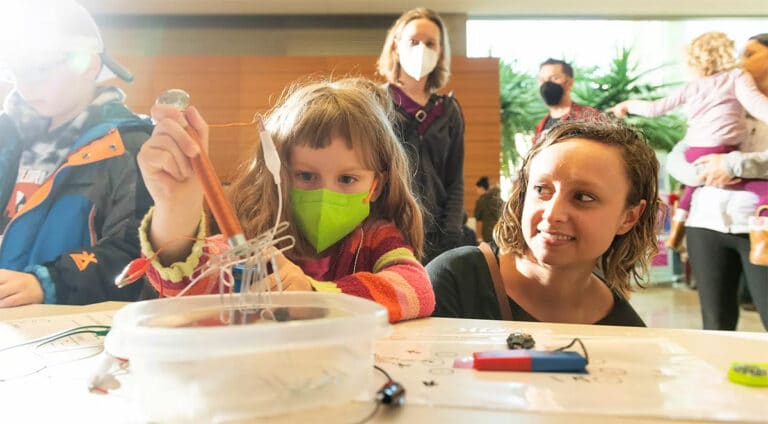 Families returned to Saturday Science at the Discovery Building for the first time since the start of the pandemic.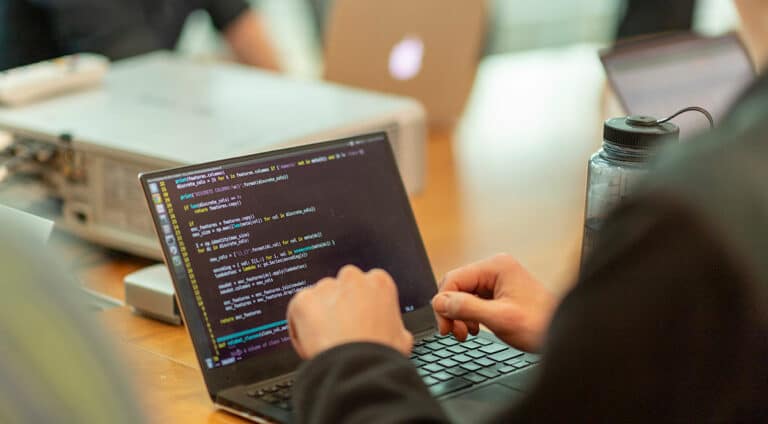 After years of building tools for bioinformatics research, Morgridge Postdoctoral Fellow Matt Bernstein takes his skills to industrial cancer research.