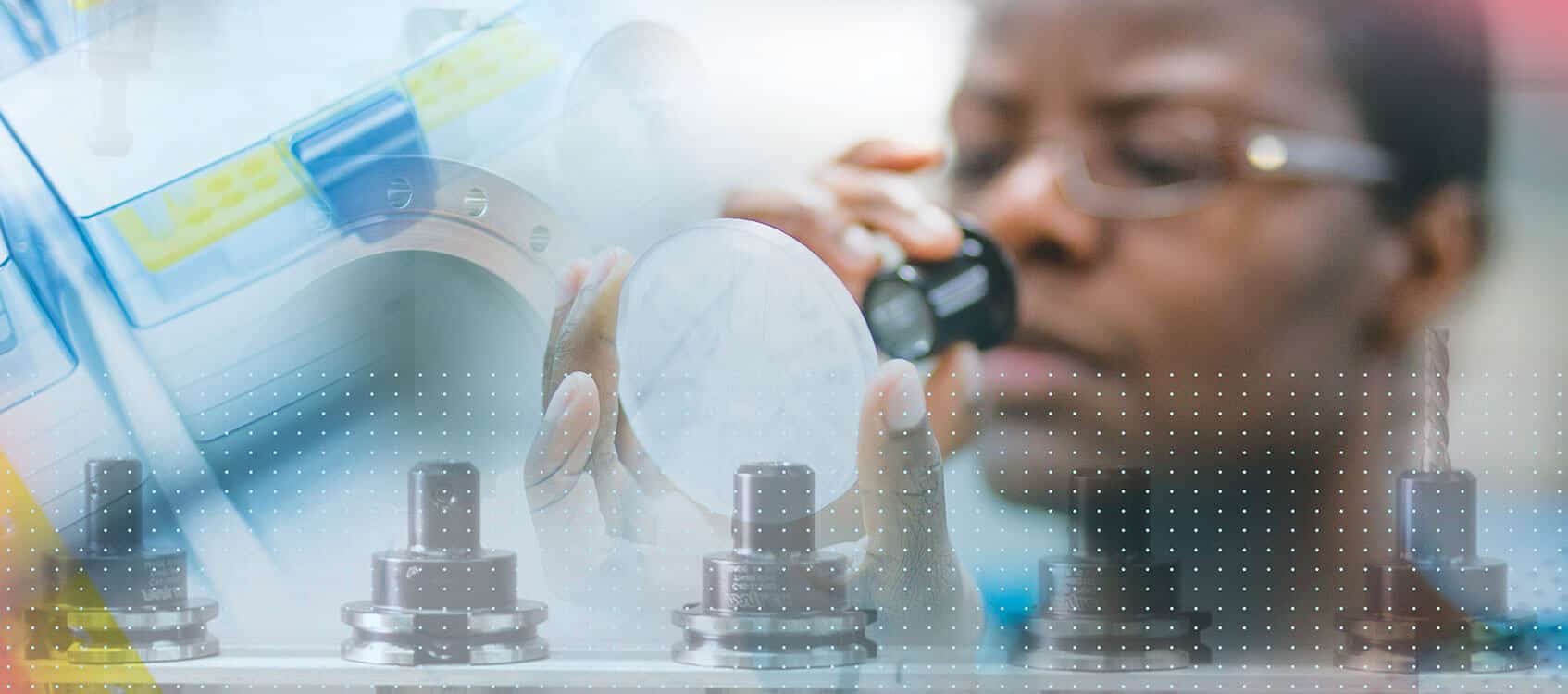 Fearless
Science
News & Stories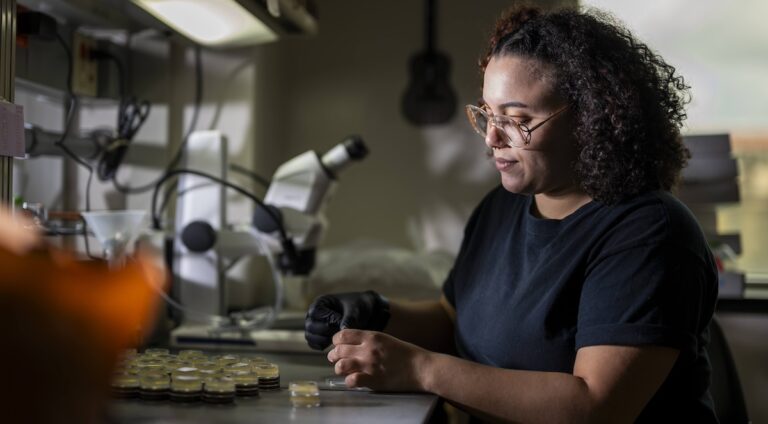 Odette Herrand is drawn to the inherent creativity involved in answering complex scientific questions, which they use to study fertility in the fruit fly.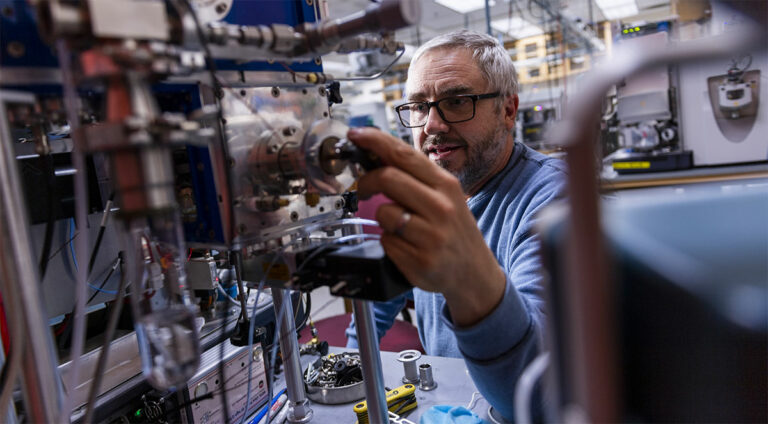 Mike Westphall, a distinguished scientist in the Josh Coon Lab, will retire this month after a legacy of developing cool tools in the name of scientific discovery.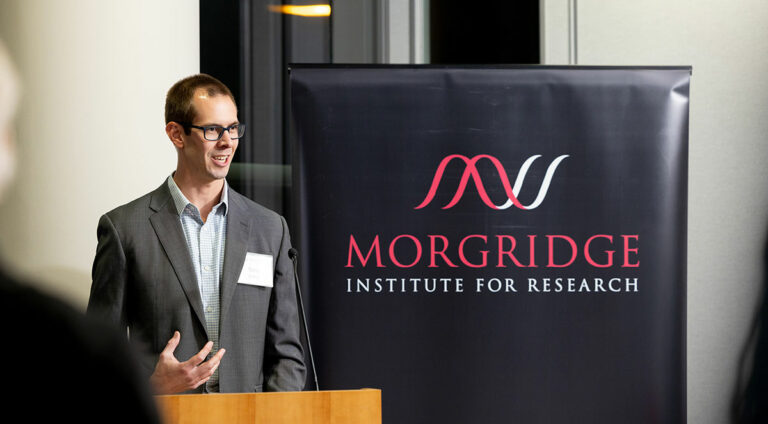 Tony Gitter, a Morgridge investigator in virology and research computing and an associate professor of biostatistics and medical informatics at the University of Wisconsin–Madison, has been named the Jeanne M. Rowe Chair in Virology.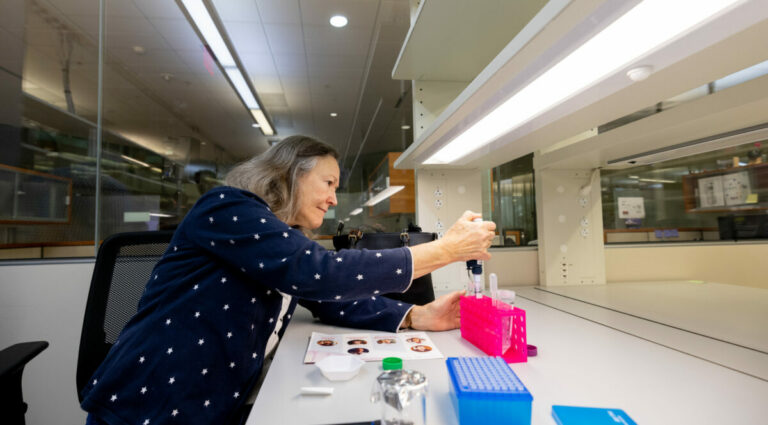 During a special event, the Morgridge Institute welcomed a group of enthusiastic, science-curious donors and supporters into the lab to explore "fearless science" first-hand.