Morgridge Institute for Research

Fearless Science
The Challenges that Motivate Us
Morgridge Institute scientists recognize that a fundamental understanding of human biology will drive the next big advances in human health. We conduct "fearless science" in some of these promising frontiers.
Learn more >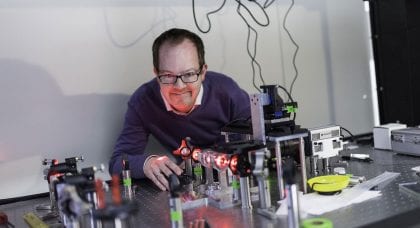 Our portable, shareable microscope, called Flamingo, offers a chance for biologists who have a crazy idea to reach out to us do some great research — and for us to build a custom instrument to solve unique questions in biology.
Read more >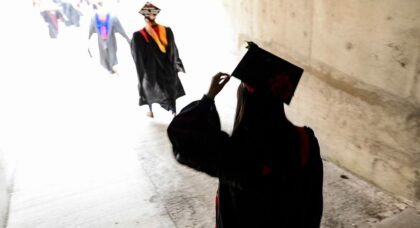 Congratulations to the graduating students and research staff who will be moving onward and upward. A few of these students and staff shared about their time at the Morgridge Institute, their accomplishments and their plans for what's next.
Read more >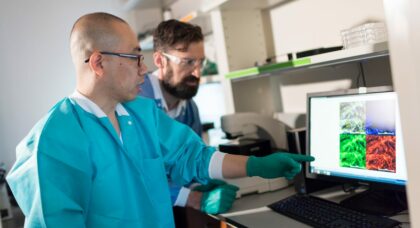 Scientists at the Morgridge Institute are working toward a dream of creating artery banks with readily-available material to replace diseased arteries during surgery. Recent work highlights highlights a better way to grow smooth muscle cells, putting the science one step closer to that goal.
Read more >