Morgridge Institute for Research

Fearless Science
The Challenges that Motivate Us
Morgridge Institute scientists recognize that a fundamental understanding of human biology will drive the next big advances in human health. We conduct "fearless science" in some of these promising frontiers.
Learn more >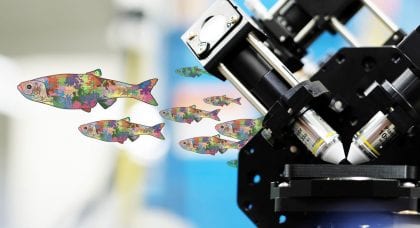 A new imaging project at the Morgridge Institute for Research might be the biology equivalent of a 19th century expressionist painting. Think Van Gogh's "Starry Night," a constellation of tiny lines of color combining into a powerful image. Except the canvas of this research project will be a zebrafish, and the paint will be individual cells of a developing embryo.
Read more >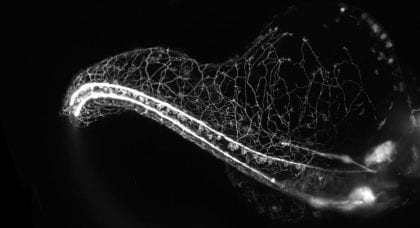 Henry He, a doctoral student at the Morgridge Institute for Research, and Liz Haynes, a postdoctoral fellow in the Department of Integrative Biology at the University of Wisconsin-Madison, won first place in the 2018 Nikon Small World in Motion Competition for a video depicting neural development in a zebrafish embryo.
Read more >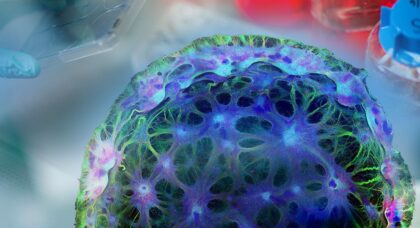 In November 1998, the journal
Science
published James Thomson's groundbreaking work on embryonic stem cells. There has been 20 years of progress since the initial discovery spawned a new field of research, and tremendous potential exists for the future. We reached out to the people who lived it, and they shared the experiences in their own words. This is their story.
Read more >