Morgridge Institute for Research

Fearless Science
The Challenges that Motivate Us
Morgridge Institute scientists recognize that a fundamental understanding of human biology will drive the next big advances in human health. We conduct "fearless science" in some of these promising frontiers.
Learn more >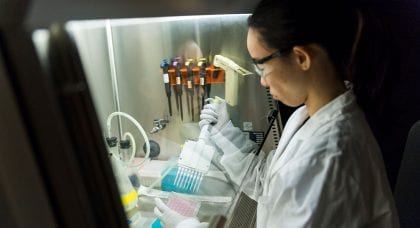 The Phillip Newmark Lab has isolated a natural chemical capable of paralyzing the parasitic worm schistosome, opening the door to new ways to combat a neglected tropical disease that sickens more than 240 million people.
Read more >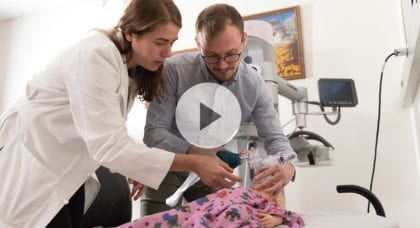 Pediatric anesthesia is a stressful and critical environment. A project with the Morgridge Fab Lab aims to create a new medical device that alerts clinicians to compromised airways.
Read more >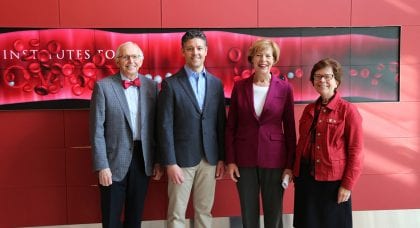 Forward-thinking science and childhood memories came full circle on Wednesday for U.S. Sen. Tammy Baldwin, who visited a lab at the Morgridge Institute for Research that is carrying on the inspired legacy of her grandfather, David E. Green.
Read more >