Morgridge Institute for Research

Fearless Science
The Challenges that Motivate Us
Morgridge Institute scientists recognize that a fundamental understanding of human biology will drive the next big advances in human health. We conduct "fearless science" in some of these promising frontiers.
Learn more >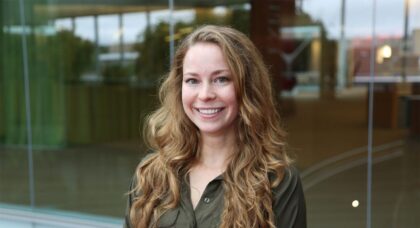 For Danielle Lohman, her passion for science policy began when she heard a PhD chemist speak at a career conference about the American Association for the Advancement of Science (AAAS) fellowship at the State Department in Washington, D.C.
Read more >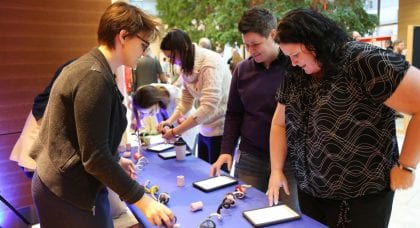 An ambitious new partnership in Wisconsin will create, connect, and activate world-class content creators in science, instruction and media with teachers and learners across the state and the nation.
Read more >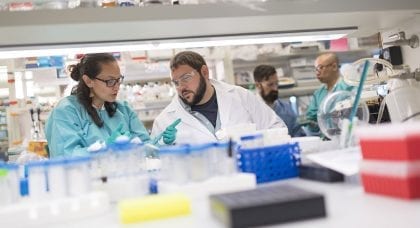 Just as blood banks are essential to medicine, the Thomson Lab hopes to see the advent of artery banks that give surgeons a better, readily available material to replace diseased arteries. The lab is using pluripotent stem cells to grow the cellular building blocks of the artery — endothelial and smooth muscle cells — and coax them into assembling into arteries that can grow and thrive in a majority of patients.
Read more >