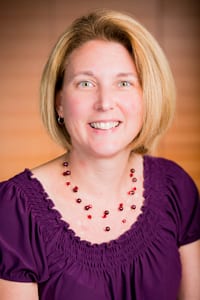 Research Administrator in Sponsored Programs
Area:
Phone:
(608) 316-4354
Email:
[javascript protected email address]
I am responsible for the oversight and direction of the Next Generation Sequencing projects using the Illumina HiSeq 3000 sequencer in the Thomson Regenerative Biology Unit. This next generation technology opens up research possibilities focused on studying gene expression and transcriptional regulation in embryonic stem cells and their differentiated derivatives.
Areas of Expertise
Next Generation Sequencing
Next Generation Sample Preparation
RNA/DNA Isolation and Purification
Education
M.S., 2003, University of Illinois at Urbana-Champaign
B.S., 2000, University of California, Riverside
Selected Publications
Stewart R, Rascón CA, Tian S, Nie J, Barry C, Chu LF, Ardalani H, Wagner RJ, Probasco MD, Bolin JM, Leng N, Sengupta S, Volkmer M, Habermann B, Tanaka EM, Thomson JA, Dewey CN. Comparitive RNA-seq analysis in the unsequenced axolotl: the oncogene burst highlights early gene expression in the blastema. PLoS Comput Biol. 2013;9(3):e1002936.
Sengupta S, Bolin JM, Ruotti V, Nguyen BK, Thomson JA, Elwell AL, Stewart R. Single read and paired end mRNA-Seq Illumina libraries from 10 nanograms total RNA. J Vis Exp. 2011; 239(12):1584-8.
Phanstiel DH, Brumbaugh J, Wenger CD, Tian S, Probasco MD, Bailey DJ, Swaney DL, Tervo MA, Bolin JM, Ruotti V, Stewart R, Thomson JA, Coon JJ. Proteomic and phosphoproteomic comparison of human ES and iPS cells. Nat Methods. 2011;8910)821-7.
Chen G, Gulbranson DR, Hou Z, Bolin JM, Ruotti V, Probasco MD, Smuga-Otto K, Howden SE, Diol NR, Propson NE, Wagner R, Lee GO, Antosiewicz-Bourget J, Teng JM, Thomson JA. Chemically defined conditions for human iPSC derivation and culture. Nat Methods. 2011;8(5):424-9.