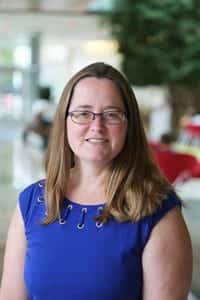 Corporate Partnerships Manager
Area:
Phone:
(608) 316-4651
Email:
[javascript protected email address]
As part of the outreach and development team my focus is two-fold. I work with local and national corporations to secure philanthropic support for the many enriching outreach programs within the Morgridge Institute for Research. Additionally, I collaborate with the outreach team and student interns to actively deliver these unique experiences to our visiting youth and families.
You may find me at any of our K-12 field trips, summer camps, Saturday Science, and annual Wisconsin Science Festival events.