Every year, the Wisconsin Science Festival engages the public through hands-on discovery and interactive exploration of a variety of science topics. During the 2018 festival—held Oct. 11-14—nearly 300 events took place across 40 counties in the state. Visitors played with the physics of sound, built robots, explored the transmission of infectious diseases and made friends with the new festival mascot, Beesly the honeybee. From climate change and pub science to plasma and biofuels, there was something for everyone over the four days of the festival.
We've collected some of our favorite moments from the 2018 Wisconsin Science Festival.
Thanks for your votes. Voting has closed and "Hugs from Beesly" won.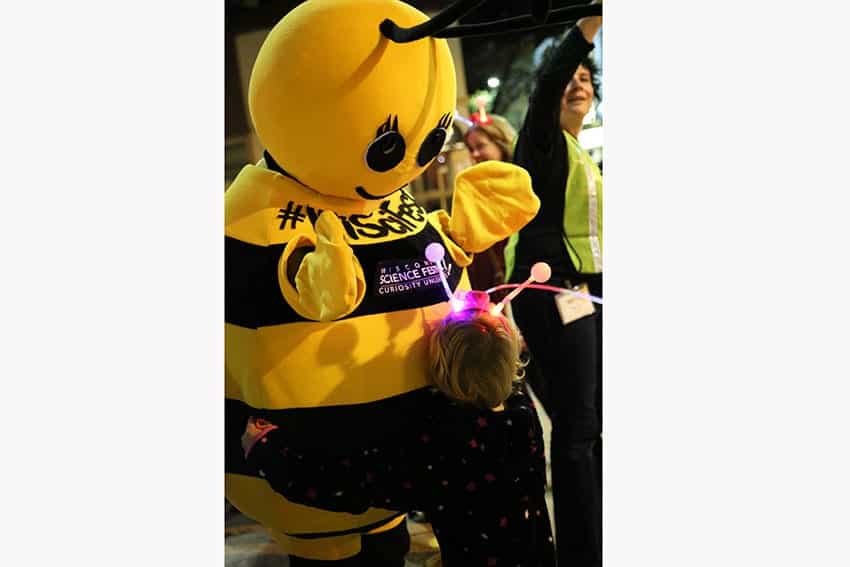 Hugs from Beesley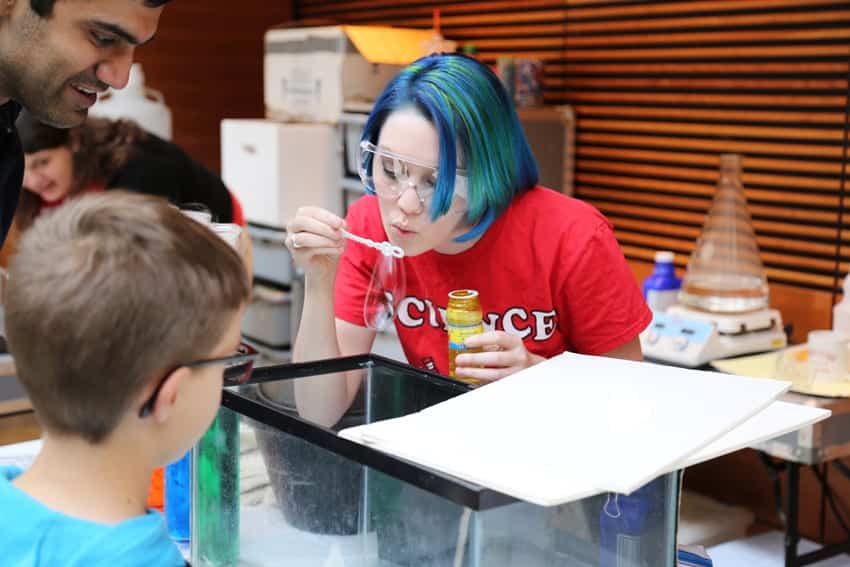 Bubble behavior
Can you hear me now?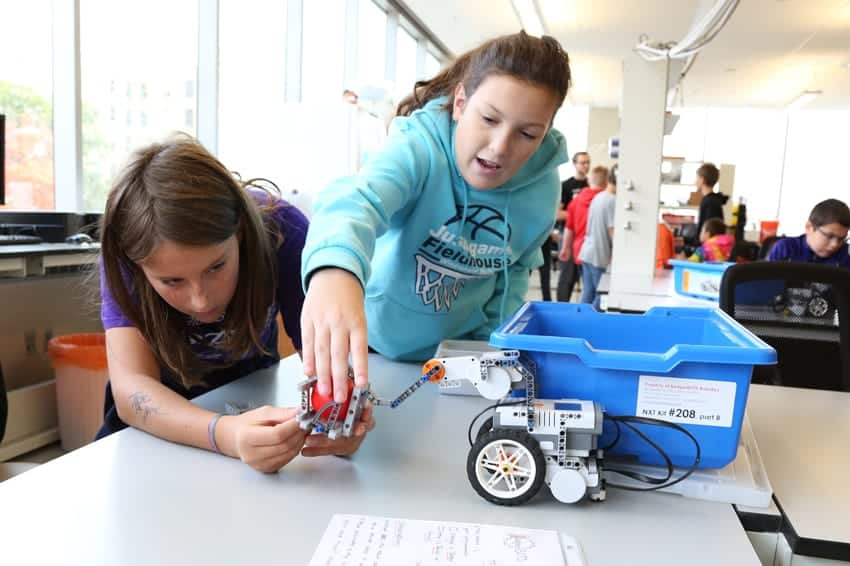 Robotic problem-solving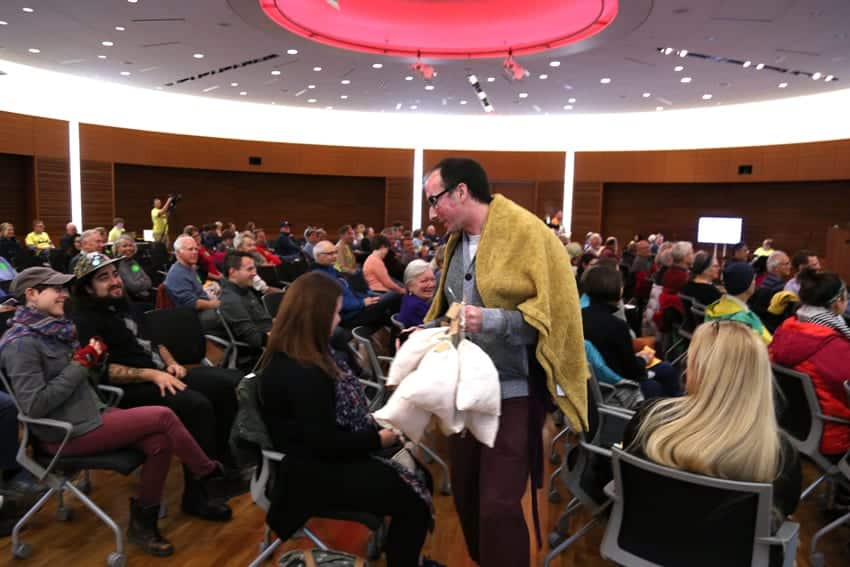 Playing contagion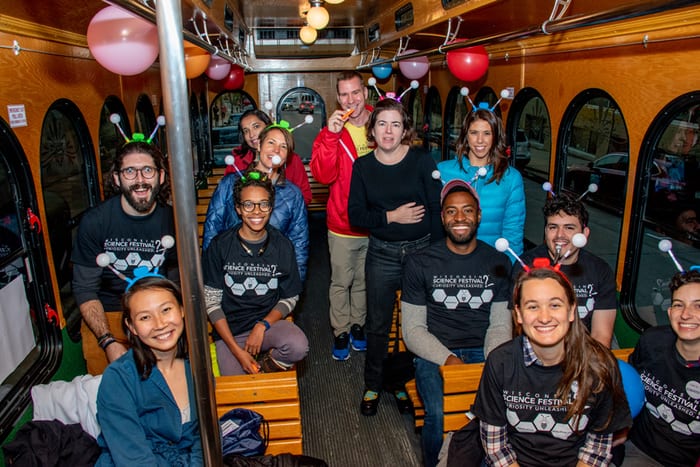 Improv science trolley