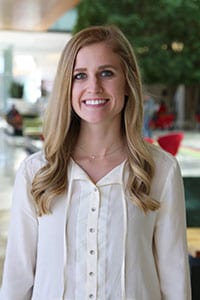 In the first weeks of the year, few paid attention to reports of a pneumonia-like illness in China's Hubei Province. Now, the novel coronavirus has everyone navigating a new reality—one where we're working increasingly together even though we're apart.
For the first time in a long time, our global society agrees on a common enemy, and we are all united in the fight against it. This has sparked a departure from innovation in its traditional form.
Rather than prioritizing technical advancement for individual gain or competitive edge, we are working to serve the common good. We have recognized on a broader scale that our neighbor's health is our own. This work falls into a non-traditional, rapidly evolving, and interdisciplinary field called global engineering.
Engineers are particularly well-equipped to address the world's development challenges, but good engineering alone is not enough. It takes people, their unique perspectives, and empathy to make ethical and sustainable change.
An increasingly recognized field, global engineering is based on the idea that engineers and designers should keep a broad range of objectives in mind when they tackle projects, economic, social, and environmental issues.
Engineers are particularly well-equipped to address the world's development challenges, but good engineering alone is not enough. It takes people, their unique perspectives, and empathy to make ethical and sustainable change.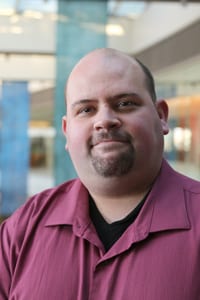 Author, entrepreneur, and humanitarian Paul Polak famously noted that engineers spend their time designing for only the wealthiest 10 percent of the world's population. Global innovators seek to serve the other 90 percent.
Our growing global community was a key factor in epidemiologists' unsettling predictions for the transmission and impact of COVID-19. However, the models couldn't predict the positive wave of engineering innovation we've seen worldwide. We have been mobilized at every level, from the at-home "DIY-er" and maker communities to small businesses and global Fortune 500 companies.
The reaction among private sector companies to the COVID-19 crisis, for example, shows global engineering at work. Textiles factories are making clinical face masks; car manufacturers are producing patient ventilators. The forthcoming innovations—from safer surface materials and more robust emergency response systems to improved testing technologies and viral therapies—all promise to flow out of academic, commercial, and community collaborations. If these alliances are nurtured and supported, they will help us lead healthier, happier, and more productive lives.
Global engineering encourages participation from non-experts, collaborators in the humanities, students in underserved schools, and entrepreneurs from low-resource communities. End users are often involved throughout the design process, helping create the future they will grow up or grow old in. Global engineering appeals to traditionally underrepresented people in technical disciplines, like women and minority groups, and champions inclusion on both sides of the equation: engineer and end-user.
You can find global engineering practitioners at every turn—tinkering in a garage down the street, studying at universities, in far off countries working for non-profit organizations, and in labs at for-profit companies.
At the University of Wisconsin-Madison and at our home, the Morgridge Institute for Research, we are fortunate to have collaborative cross-campus programs like Biomedical Engineering Design, the Berbee Walsh Prototype Pathway, the Masters of Science in Design + Innovation, and the Global Health Institute to help fill this niche.
These programs have thrived and expanded over the years, mirroring similar academic efforts across the country, and stepped up in a big way to combat COVID-19 through non-traditional collaborations and inclusive networks. The communities that have formed will undoubtedly persist beyond the pandemic. Students and educators across UW-Madison's campus are determined to build on this success and meet the increasing interest in and need for global engineering.
The world on the other side of the pandemic will not be the same one we lived in only a few months ago. There will be new products, new systems, and new norms.
While we will undoubtedly mourn the lives and freedoms lost during this period, engineers have the opportunity to design a better future. As we forge ahead, let us keep this rediscovered spirit and appreciation of innovation alive and not forget our growing identity as a global engineering community. We hope to see you all there.