For the last three weeks of July, the Discovery Building hosted 70-plus Wisconsin high school students and teachers for the Rural Summer Science Camp.
The campers lived on the UW–Madison campus for the week and spent their days delving into various science topics. Hands-on activities encompassed everything from CAR-T cells and cancer therapies to fluorescence microscopy and stem cell differentiation, and lunches were spent learning from scientists and discussing the ethics of topics like gene editing.
For 13 years now, the camps have helped more than 300 rural high school students from nearly 80 state high schools.
Neveah, a rising senior from Wild Rose High School, said the experience taught her about potential STEM career paths she didn't know existed.
"This opportunity has really just opened my eyes to what I think I want to do with the rest of my life," Neveah says. "I have to decide where I want to go to school and what I want to [study], and now I honestly think I'd love to be a researcher."
Thanks to the support of private donors and sponsors, including the Wisconsin Rural Opportunities Foundation, BioForward, the Kathy Smith Fund, and the Melita Grunow Fund, the camp has been offered free of charge since its inception.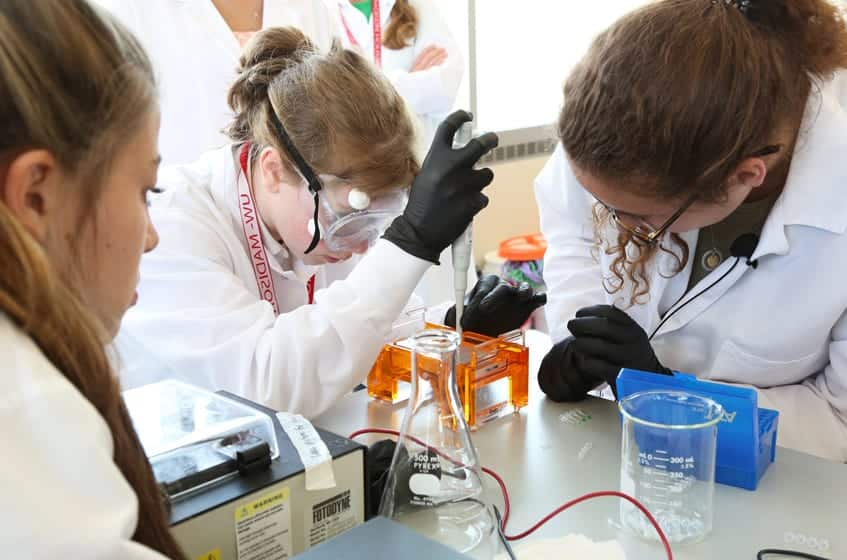 A camper loads plant DNA into a gel electrophoresis device that will analyze the samples, as part of an activity on epigenetics. Activity presented by the Xuehua Zhong Lab.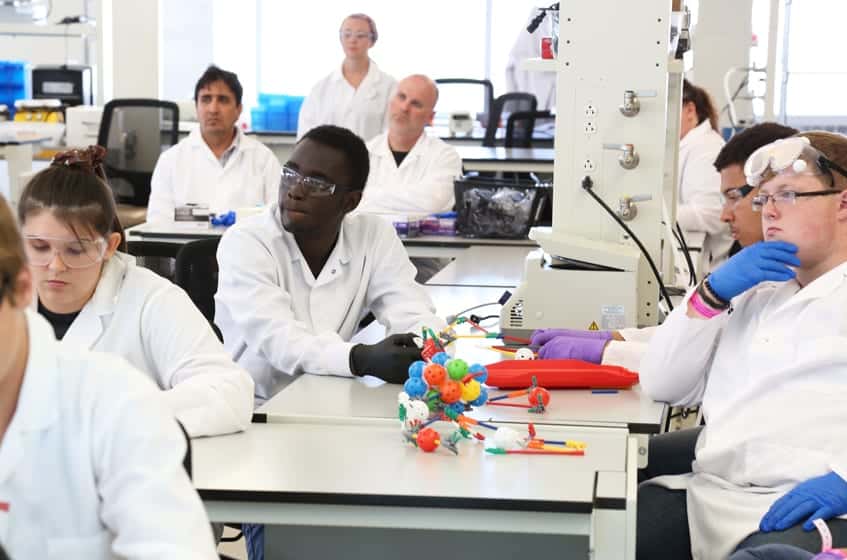 High school students learn about CAR-T cell therapies, a new type of immunotherapy used to treat some forms of cancer. Activity presented by the Kris Saha Lab.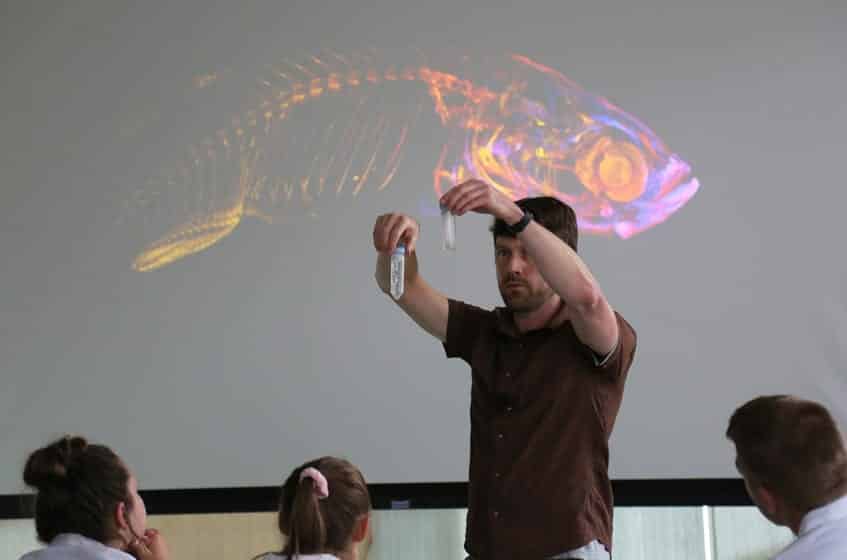 Kurt Weiss, a postdoctoral researcher in the Huisken Lab at Morgridge, discusses lightsheet and fluorescence microscopy with campers.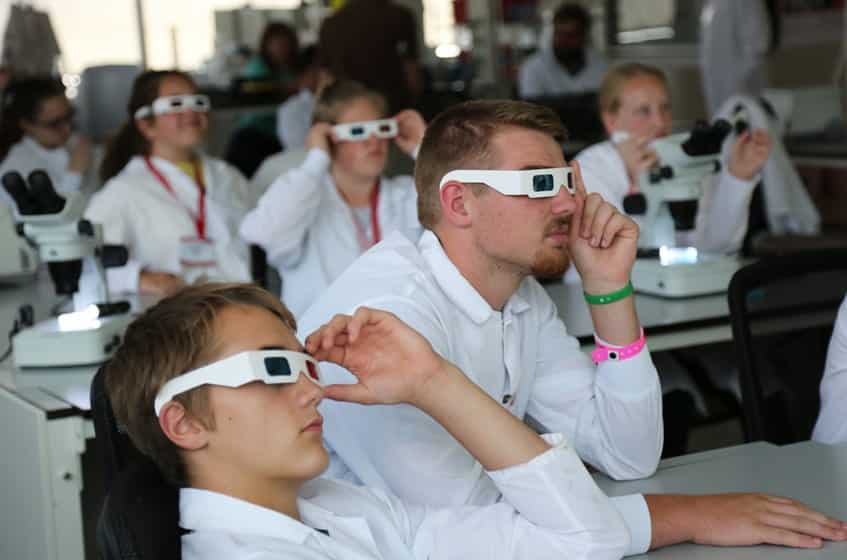 Campers wear 3-D glasses to view scientific images created with a lightsheet microscope. Activity presented by the Jan Huisken Lab.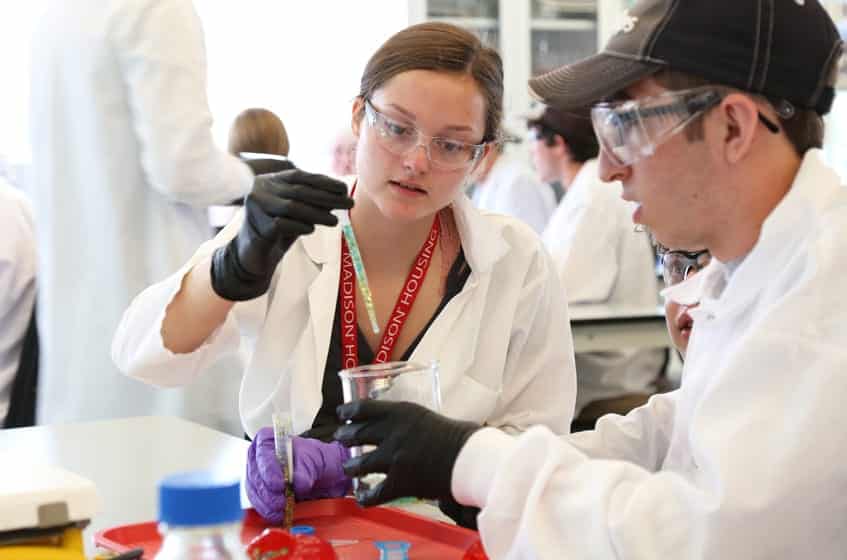 Two students prepare glitter "stem cells" for transplantation into the gelatin heart of a patient that has suffered an attack. The scenario teaches campers about biomaterials and potential cell therapies. Activity presented by the Bill Murphy Lab.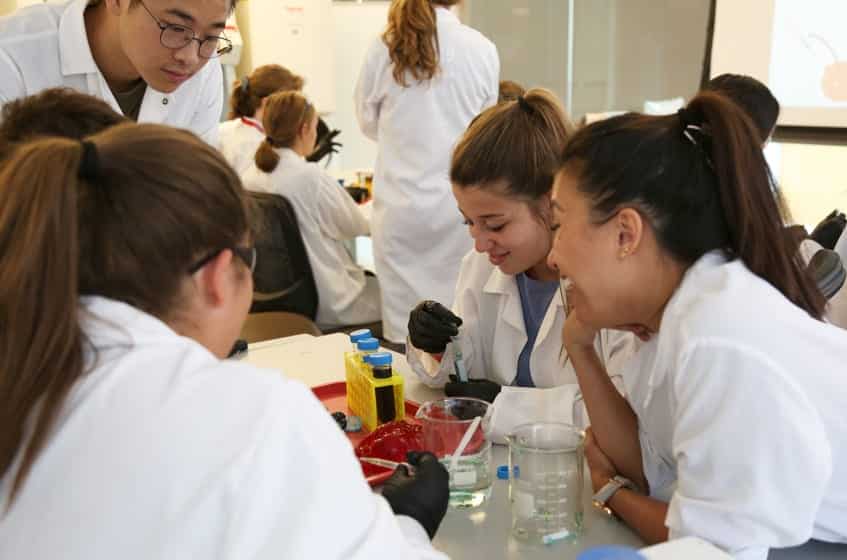 Campers work with a gelatin heart and glitter "stem cells" to see how researchers might use stem cells to repair heart defects or injuries. Activity presented by the Bill Murphy Lab.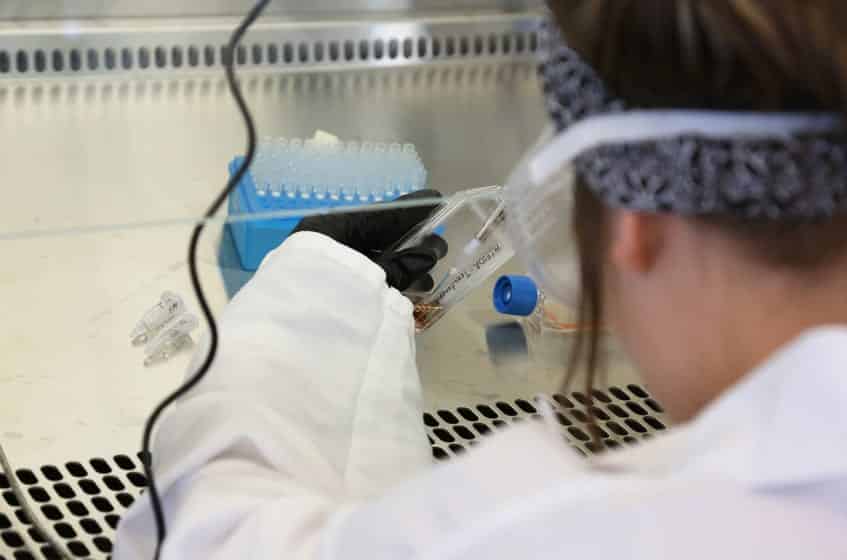 A camper pipettes a chemotherapy drug in an experiment to determine what therapies would be most effective on a specific cancer tumor. Activity presented by the Melissa Skala Lab.