After two years of virtual-only events at the Discovery Building, students and teachers from rural Wisconsin high schools returned in-person for the 16th annual Summer Science Camp.
Over three week-long camps, 67 students and 15 educators spent their days experiencing science firsthand. Activities encompassed topics ranging from stem cell differentiation to fluorescent microscopy to gene editing.
"We were anxiously awaiting the day we could welcome students back to camp in our building, and this summer did not disappoint," says Sam Mulrooney, program manager at WARF and the Discovery Connections team.
In addition to the in-person camps, over 80 remote participants also tuned in to the Summer Science Camp Online Workshop Series, which covered topics such as quantum physics, materials science and engineering, biomedical imaging, and science communication.
"We have heard such resounding positive feedback—many include the phrase 'life-changing' when referring to our camp," Mulrooney says. "It is truly an incredible opportunity that we are proud to continue to improve and evolve year after year."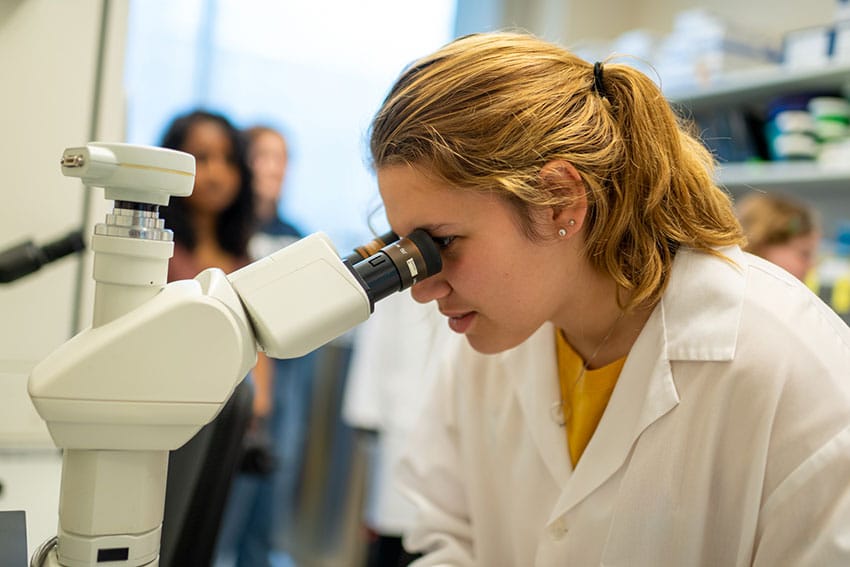 A Summer Science Camp participant peers into a microscope to observe a plate of cultured cells to determine if they are ready for passaging (a technique used to continue the division and growth of the cell line).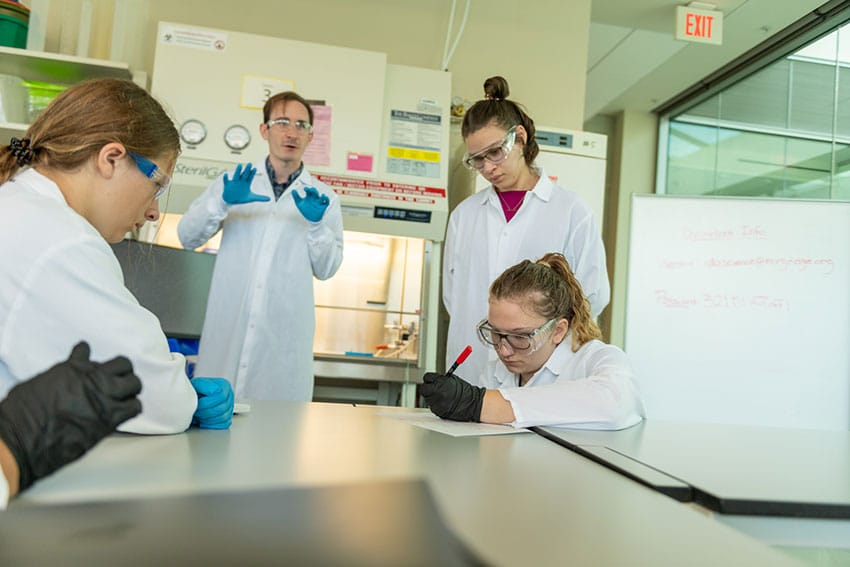 Students collaborate to perform calculations needed to determine treatment parameters for an experiment to observe the effects of caffeine on cardiomyocytes.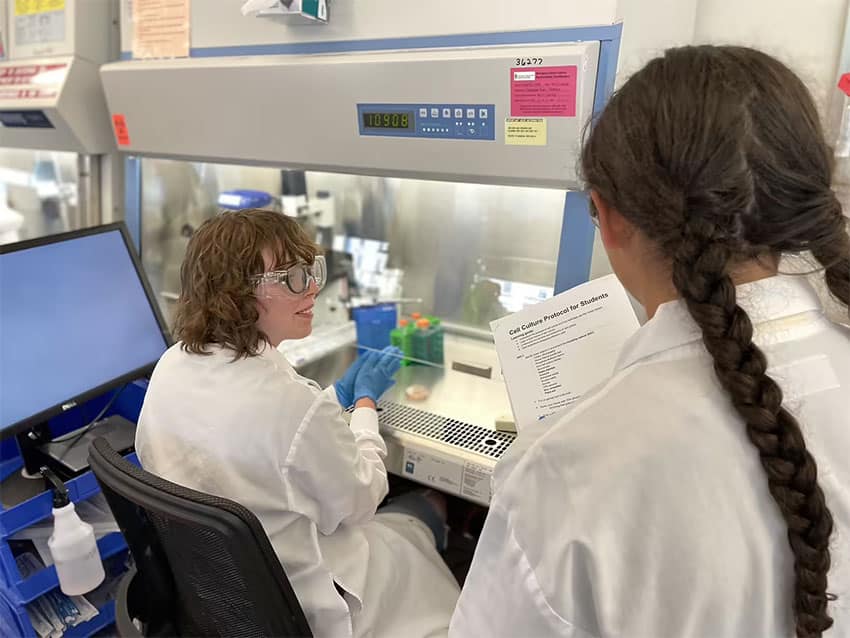 Two students at a lab hood review the cell culture protocol and get ready for hands-on practice with their cultured cells.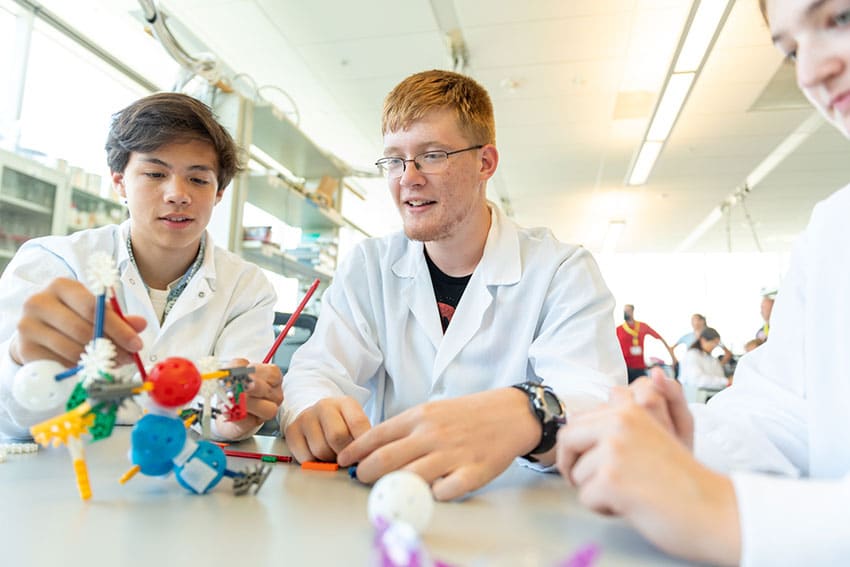 Camp participants use modeling toys to engineer their own CAR T-cell structures.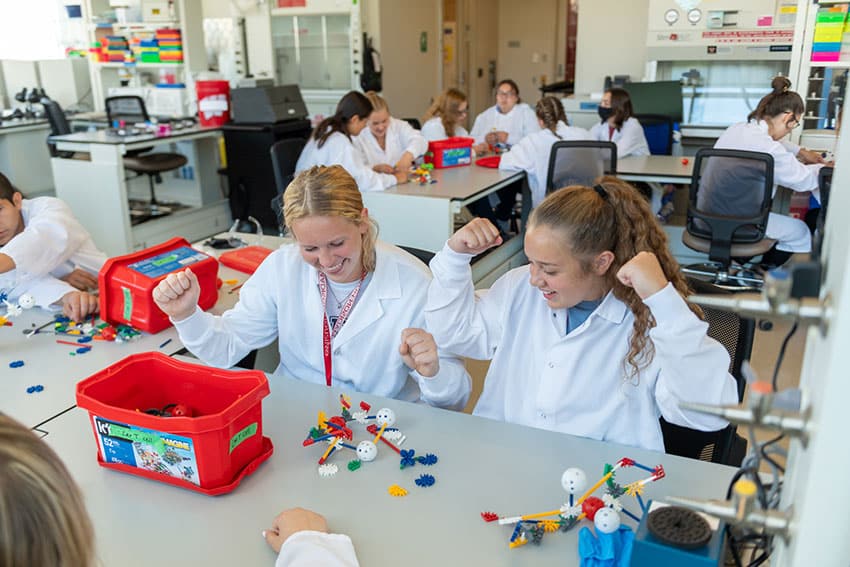 Students use this hands-on activity to learn how CAR T-cells are engineered for customized cancer therapies.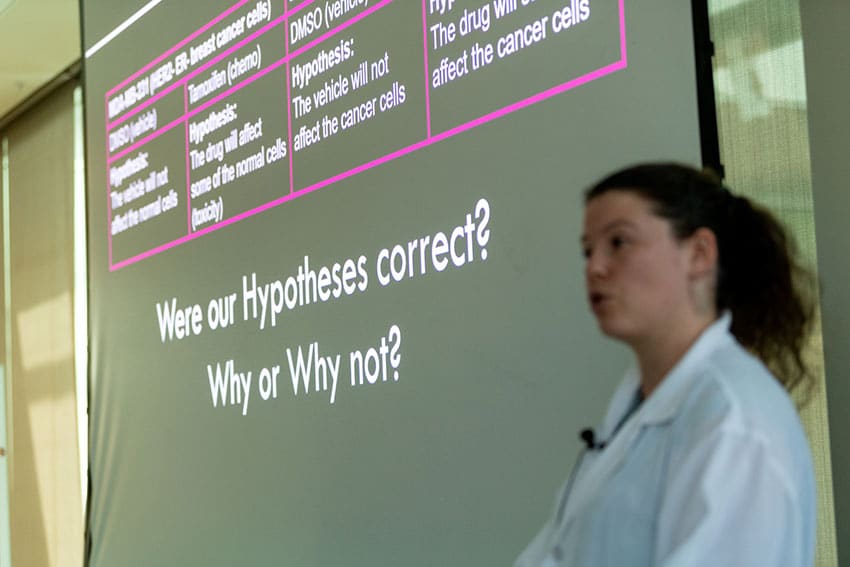 Morgridge postdoctoral researcher Amani Gillette leads a discussion in how to analyze and interpret results in support of (or against) the group's experimental hypotheses.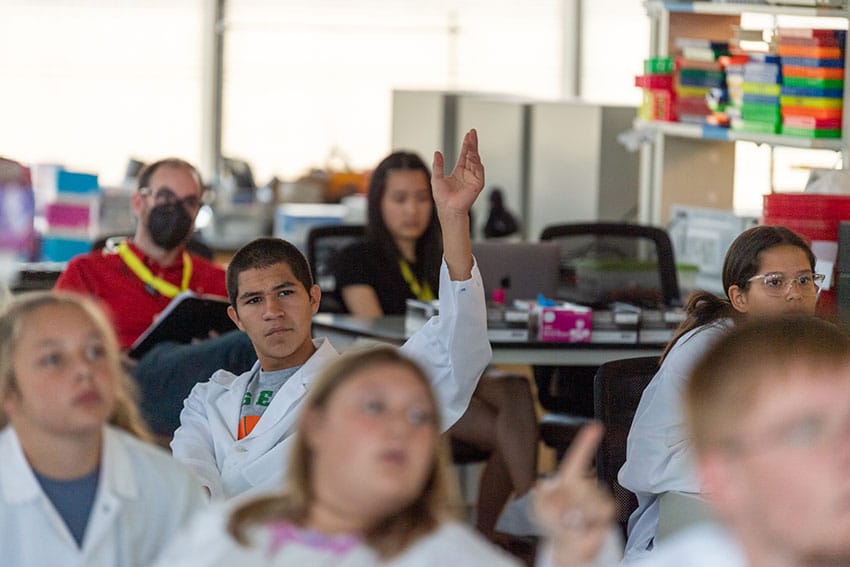 Over the week-long camp, students learn to think like scientists.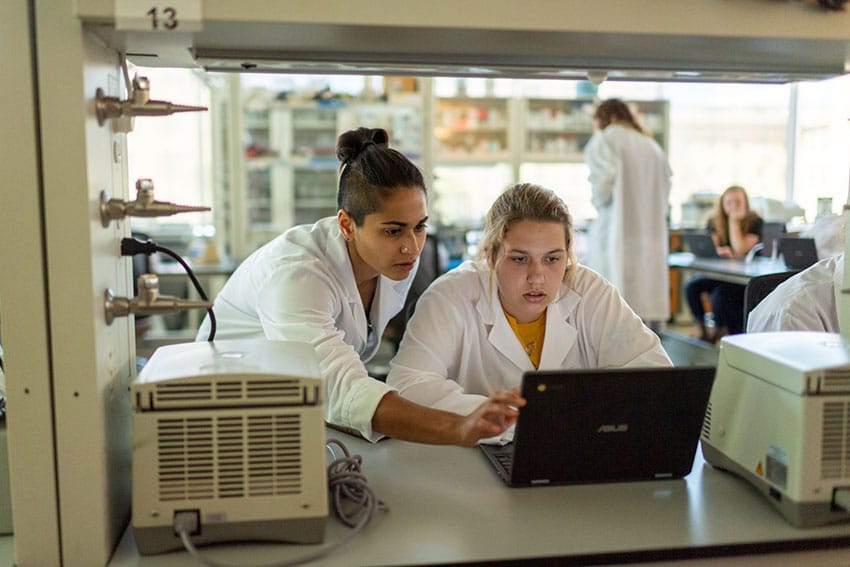 Morgridge postdoctoral researcher Danielle Desa helps a student navigate an imaging software called ImageJ to analyze the images of their cells.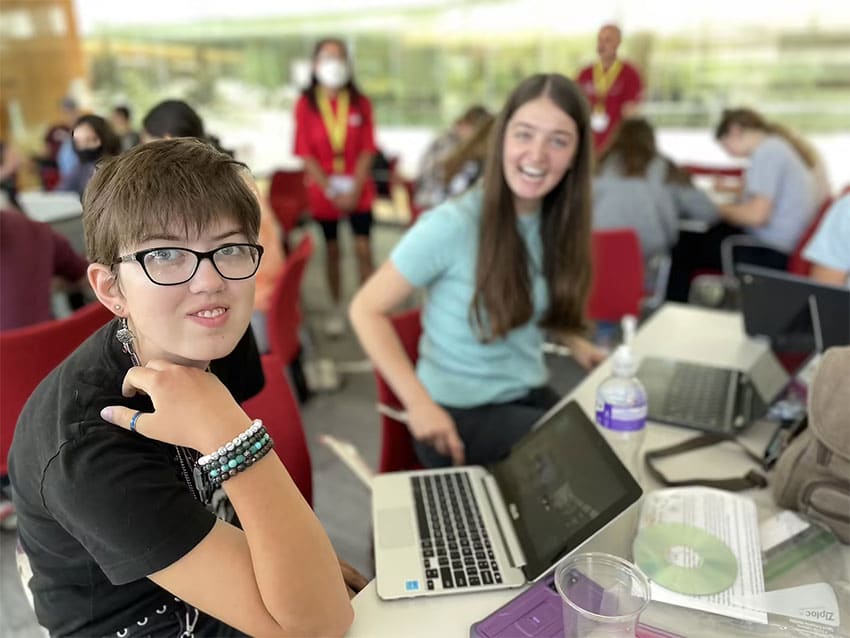 Students prepare their own presentations for the Science Showcase, where they recap what they've experienced and learned over the week.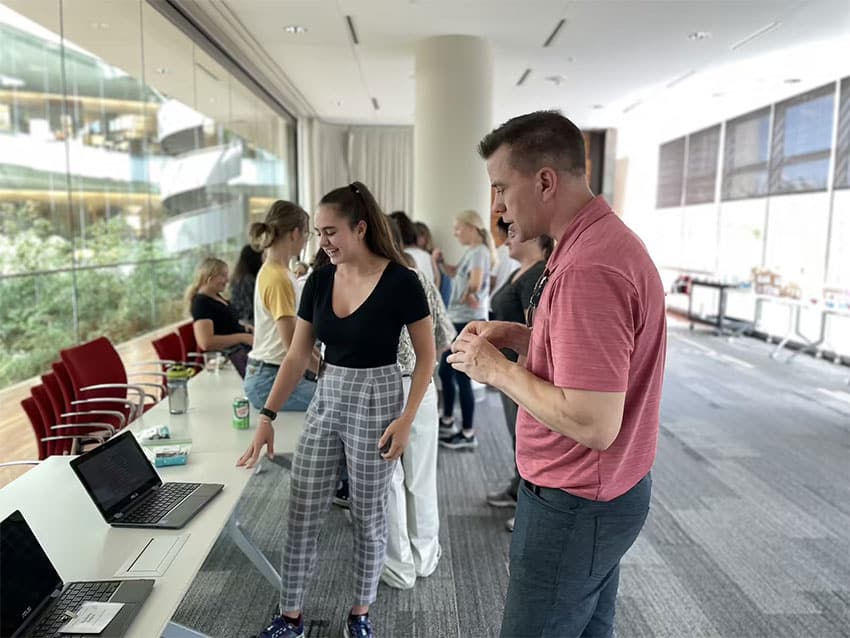 Researchers, scientists, and staff in the Discovery Building attend the final Science Showcase as the camp participants become the presenters.