Seventh and eighth graders from the James C. Wright Middle School AVID program, a college readiness program offered in the Madison Metropolitan School District, attended a field trip to the Discovery Building in May.
The field trip featured activities that allowed students to explore material science and plant research on UW-Madison campus. In the "Robotics, Automation, and Plant Research" activity, students learned about the techniques used by two UW-Madison Botany Research groups that combine robotics, supercomputers, and engineering for their research on plants, crop systems, and growing plants in space.
In the activity "Sustainable Energy Through Motion," students explored how to create triboelectric nanogenerators, which offer portable and localized electricity production without the need for batteries. This activity showcases the research from scientists in the Materials Research Science and Engineering Center (MRSEC).
Check out the action and learn more in the photos below.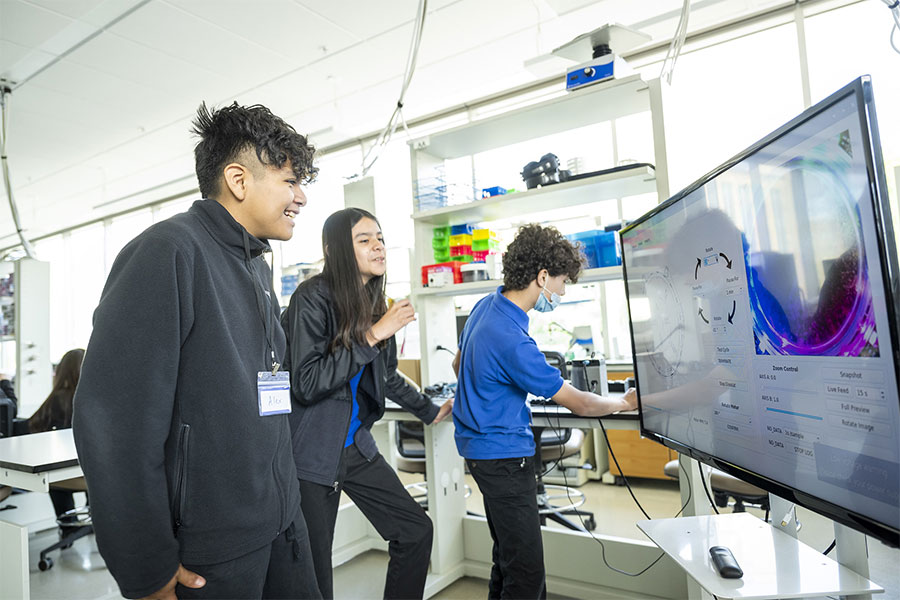 Participants observe the computer interface of the tool where they can modify the environment in which a plant will grow.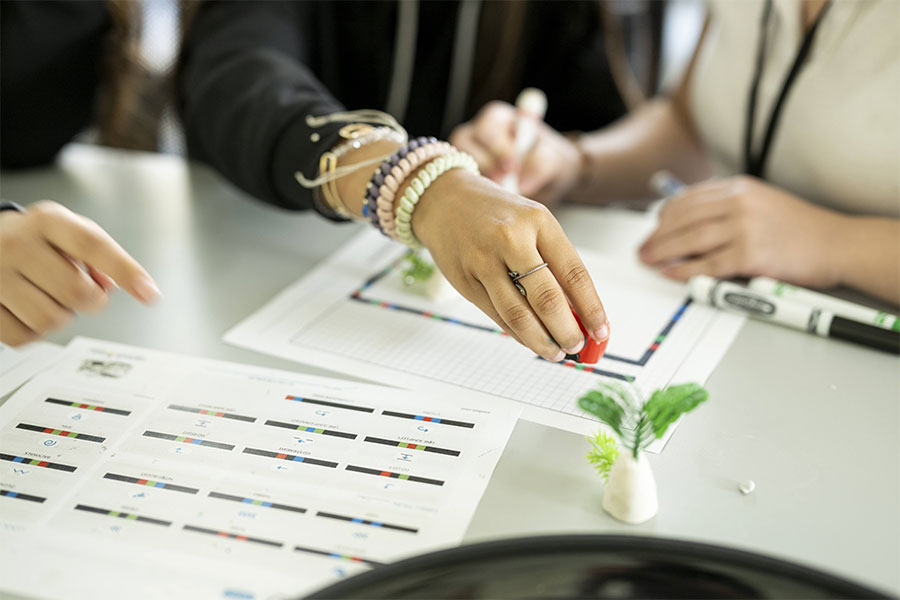 Students interact with tiny robots that simulate the importance of tools that "touch" plants grown in space to replicate wind, insect, and other interactions that plants experience on Earth.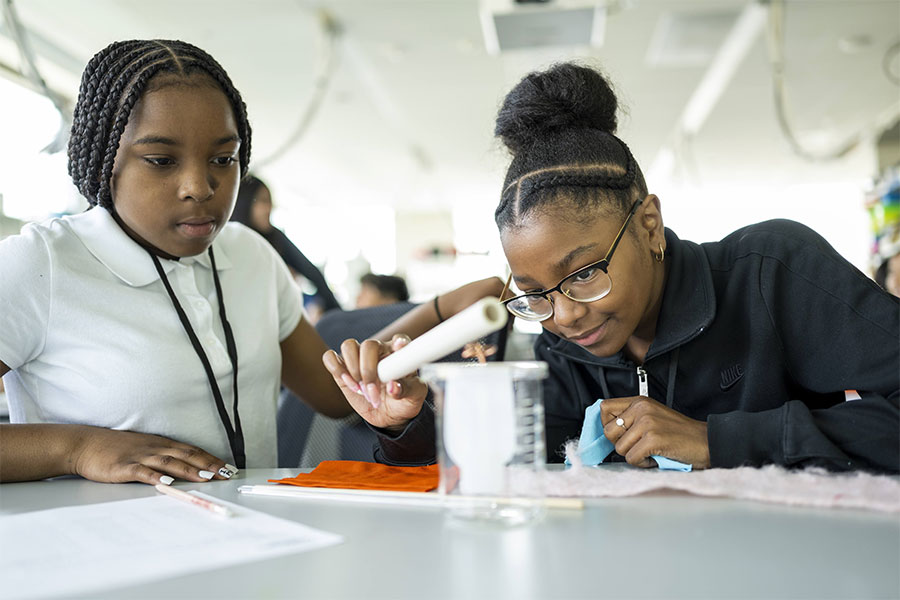 Students explore how different materials (like PVC, wool, etc.) can transfer charge to learn about static electricity.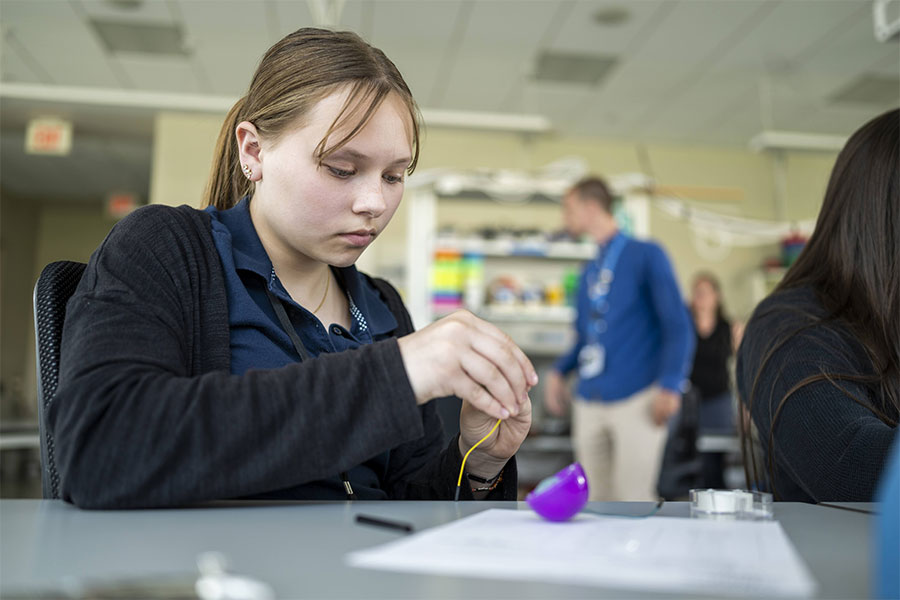 A participant builds a triboelectric nanogenerator, a simple tool that can generate electricity when shaken.