Dr. Shannon Strader, founder of the nonprofit Bella Soul, recently returned to her roots at the Morgridge Institute for Research.
Strader, a 2014 graduate of the University of Wisconsin-Madison and alumna of the James Thomson Lab, was back on campus for a session filming in the Discovery Building—and her former lab. She is a participant in a collaboration between the Morgridge Institute and PBS Wisconsin, called Meet the Lab.
For Strader, an alumna of neurobiology with a certificate in stem cell science, her connection to science—and her desire to pay it forward—runs deep.
During her time at Wisconsin, she created the website Bella Soul, or "beautiful soul," as a forum for students with chronic illnesses to share their experiences and leverage a network of emotional support among peers.
At the Morgridge Institute, Strader found a community that was ready and willing to help nurture the forum.
She first met Thomson as a senior in high school. She contacted him and thanked him for his work on embryonic stem cell research. The promise and potential of stem cell research resonated with Strader who's twin sister passed away from cerebral palsy. That, in part, drove her to pursue an education and research experience at UW-Madison where she hoped to contribute to research that might one day help patients affected by neuromuscular skeletal disabilities.
With help from the Thomson Lab, where Strader worked all four years during her undergraduate degree, she grew the organization eventually providing financial scholarships to students for help with school or medical expenses.
Her Thomson labmates were some of her earliest supporters and helped guide her into creating a 501(c)(3) nonprofit foundation that would propel Bella Soul into something more. Her labmates were also instrumental in hosting a gala event to raise funds.
By the end of Strader's college career, Bella Soul had received enough financial support to award financial scholarships to college students across the nation.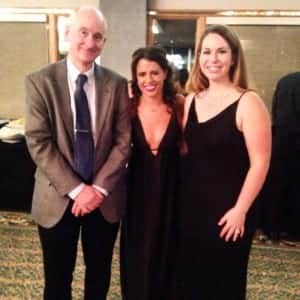 "When we had the first gala for the organization, the entire Thomson Lab showed up and made the first 10 donations," Strader says. "The lab truly helped get the entire 501(c)(3) off the ground."
Currently, Strader is in her physical medicine and rehabilitation residency at the University of Louisville. After UW-Madison, she pursued a medical degree and graduated from the Doctor of Osteopathic Medicine (DO) program at the Lincoln Memorial University in Tennessee. Her specialty deals with complex disabilities such as medical conditions affecting the brain, spinal cord, nerves, bones, joints, ligaments, muscles, and tendons.
"It has been a challenge to manage Bella Soul while in residency," Strader admits, but she's quick to point out what's next.
"We are shutting down for the next six months to rehab the brand to make more mission trips possible, which would be ideal for children with chronic illnesses in developing countries where these services are not offered."
Strader is excited to see her segment with "Meet the Lab" launch next spring.
"Being featured on the PBS special means more than words could say," she adds. "I have always loved UW-Madison and it has been incredible to come back and have everyone be so kind and supportive."
The growing collection of digital educational resources is designed for middle school science classrooms with content-specific modules for students and educators. The modules help classrooms learn more about relevant real-world issues, cutting-edge research, and the people who work together to solve problems with science.
"I think that's where I fit in," Strader says. "I didn't become a Ph.D. — maybe I should have, but I love being a clinician and being one-on-one with patients, discussing and explaining science. Being that in-between of the clinical and basic science and what it means to the actual person is what I always wanted because I love science."
The Meet the Lab program on regenerative biology will launch in spring 2022.