Over two week-long camps in July, 50 students and 10 educators spent their days experiencing science firsthand for the 17th annual Summer Science Camp. 
The participants came from rural high schools in 14 towns across Wisconsin, with about half of them represented through the Upward Bound program. During the week, they stayed in a dorm onsite at the UW-Madison campus to further their experience away from their hometowns.
"The students were among the broadest representation of high schoolers from rural communities across Wisconsin that we've had at the camps," says Dan Murphy, outreach and lab manager at Morgridge. "They were the most passionate group of young scientists — fearless science at its best."
Volunteer scientists and researchers from the Morgridge Institute and UW-Madison led activities and discussions on topics ranging from AI and virtual reality, stem cell differentiation, fluorescent microscopy, gene editing, and more.
"I cannot thank you enough. The experience you provided for my students and myself was more than I imagined," says a teacher who participated as a first-time camp chaperone. "The breadth of science expertise and variety of research we were exposed to was inspiring."
The students concluded their camp week by participating in a Science Showcase, where they became the presenters and shared what they learned during their experience with the Morgridge community.
Check out some photos from the Summer Science Camps below.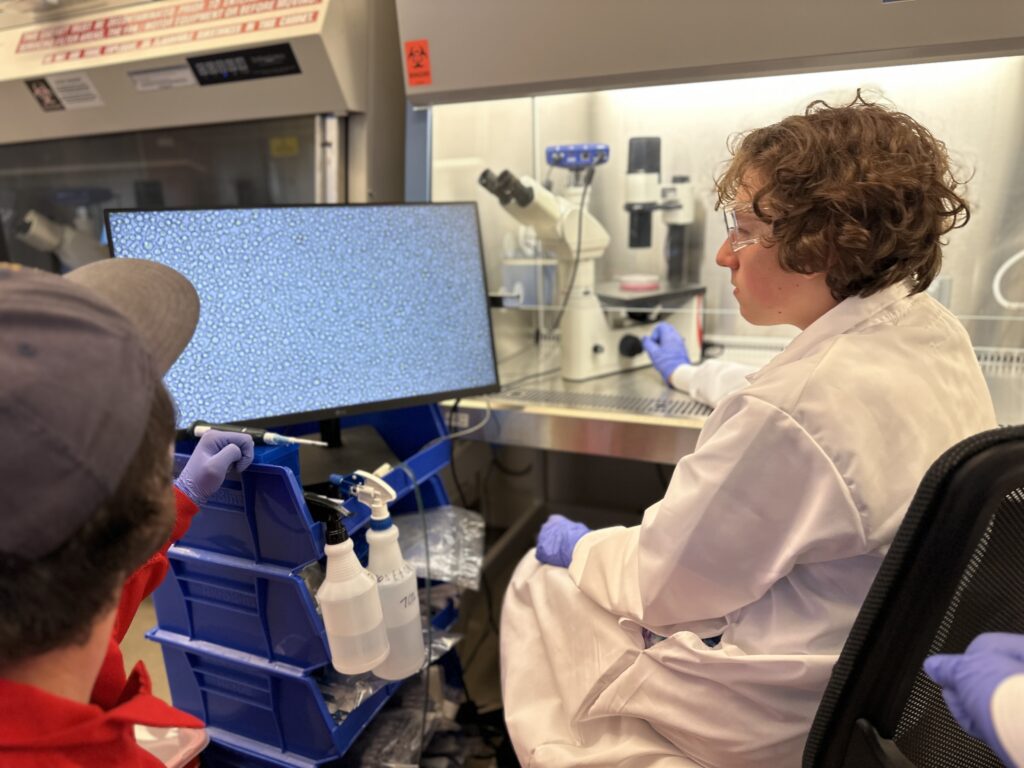 A student views a cell culture sample under a microscope. As cells multiply and divide, they need to be passaged (or transferred) into new flasks or plates to create more space for continued growth.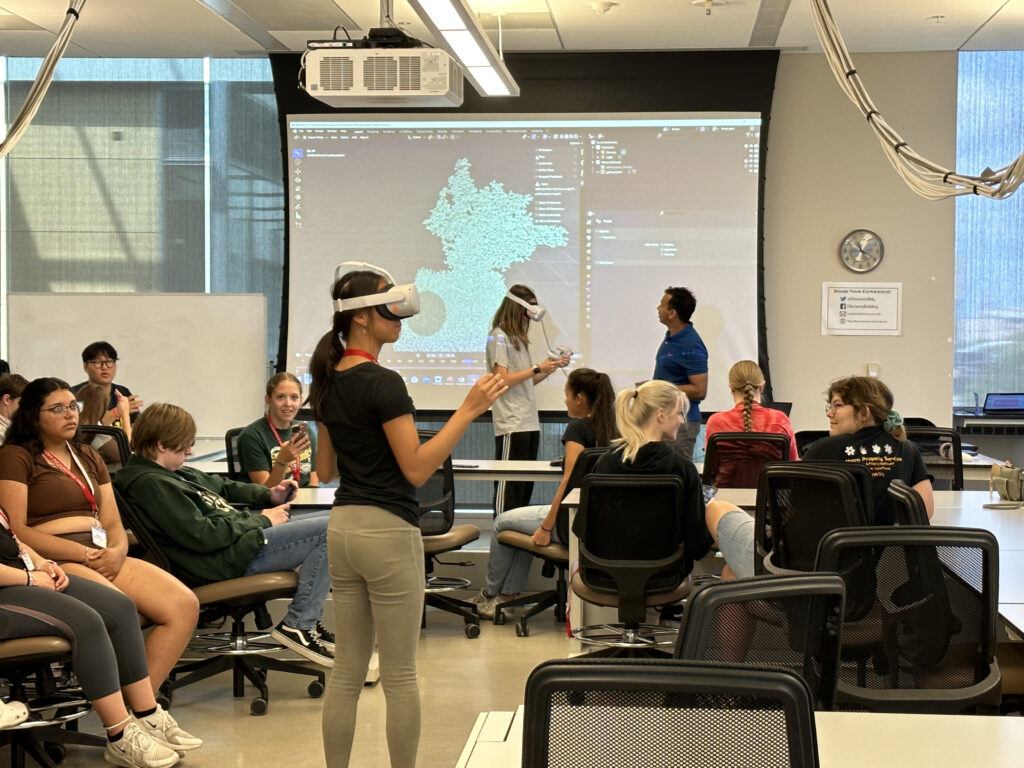 Science campers explore how virtual reality and artificial intelligence can be applied to studying biological concepts, like protein structure.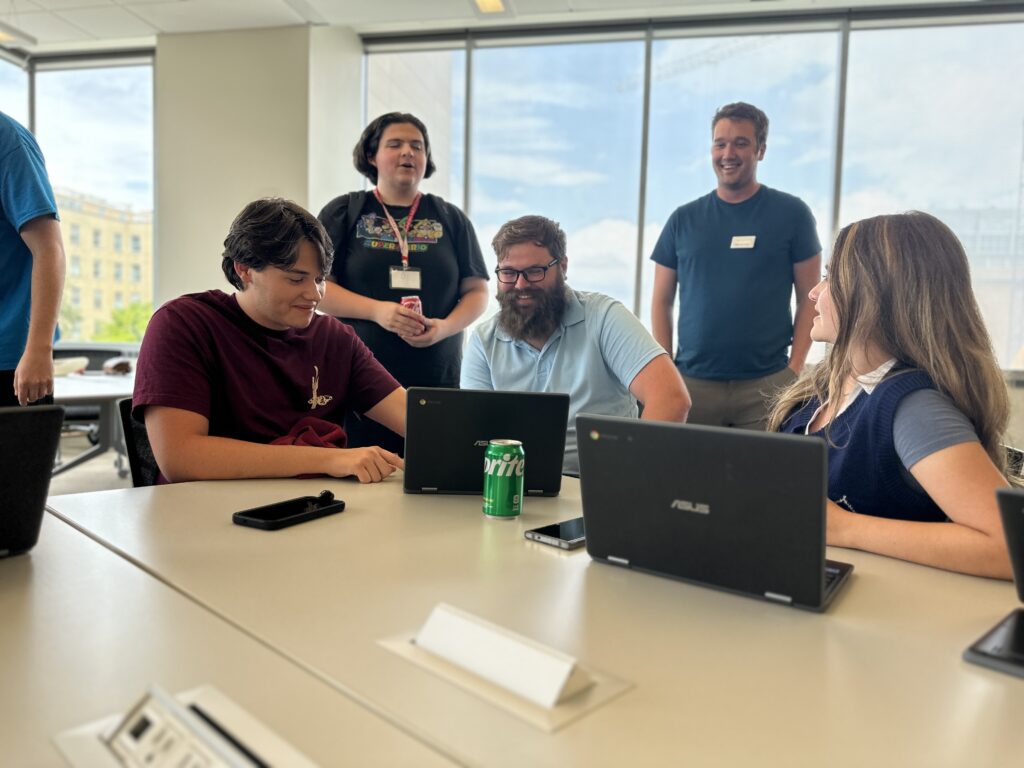 At the Science Showcase, students become the presenters and share what they've learned during the week.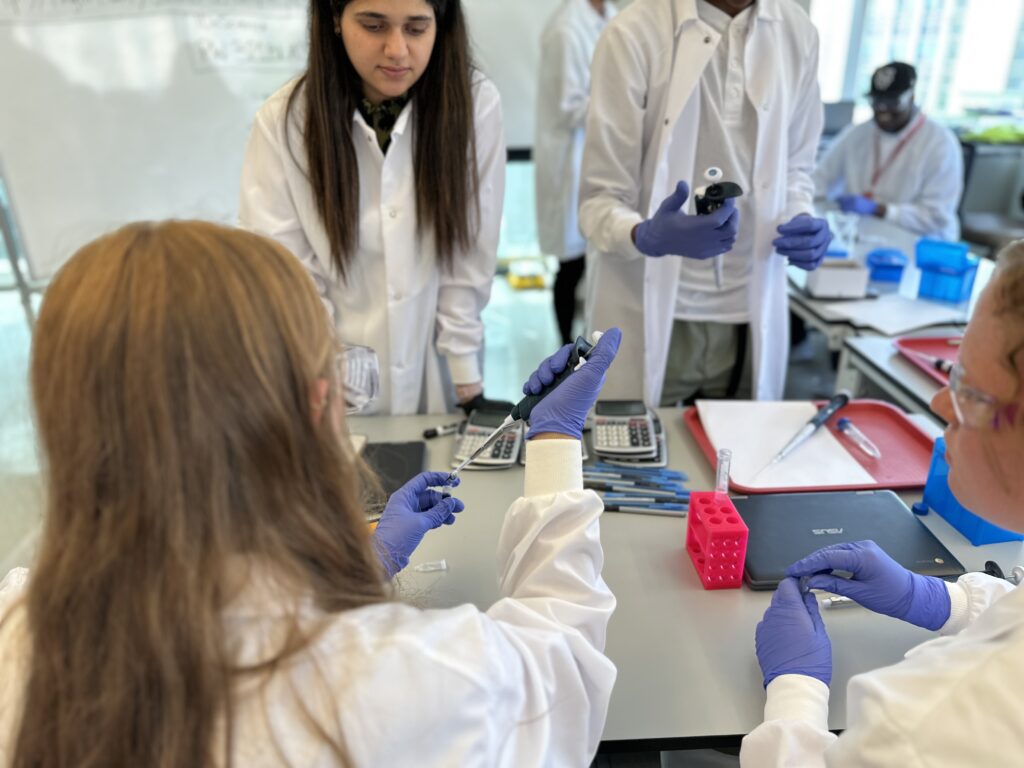 Learning how to handle a micropipette to transfer small volumes of liquid is an important lab technique.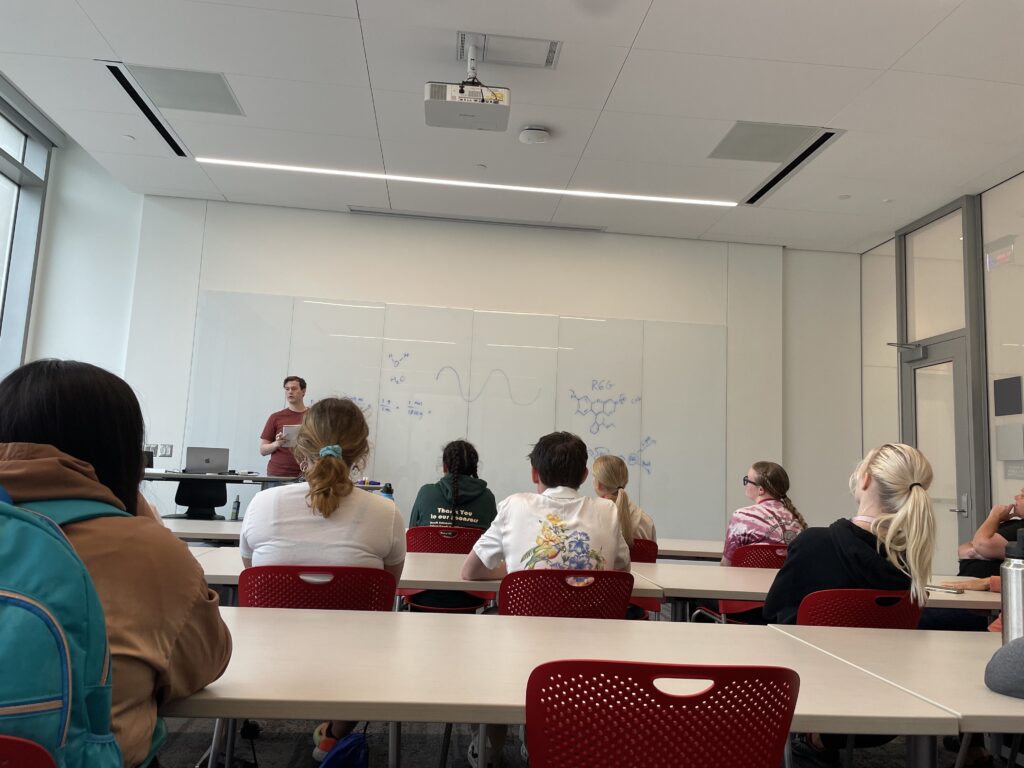 Students learn about fluorescence and its applications in microscopy.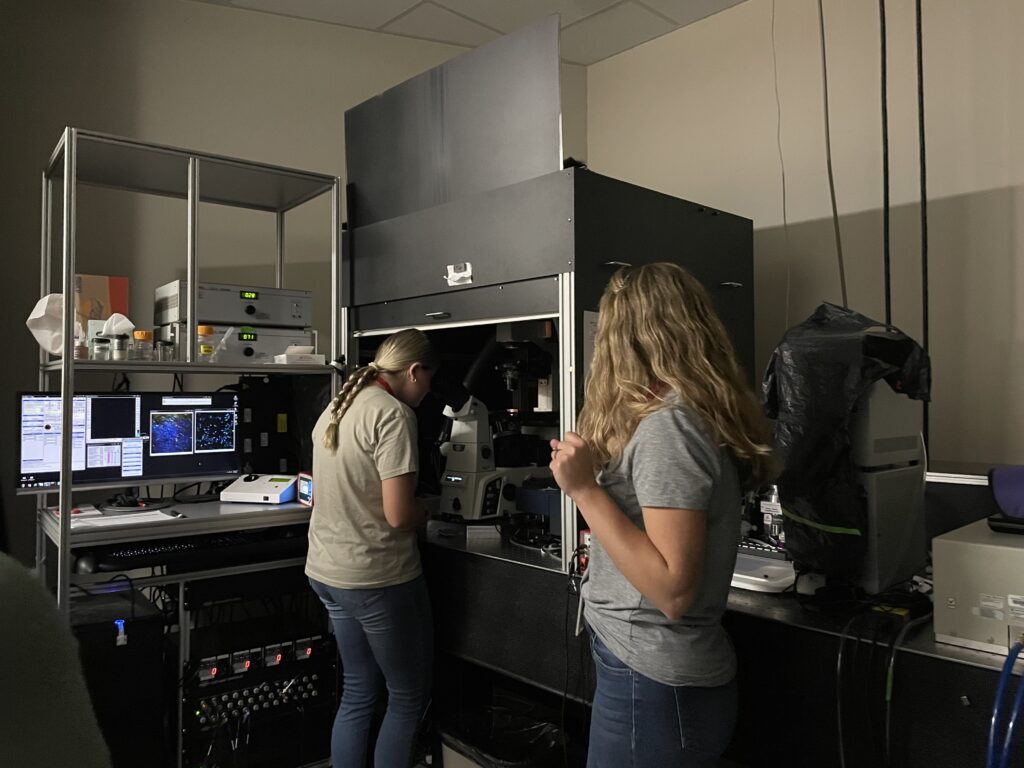 Assistant scientist Alexa Heaton from the Skala Lab helps a student view fluorescent cells under a microscope in the dark room.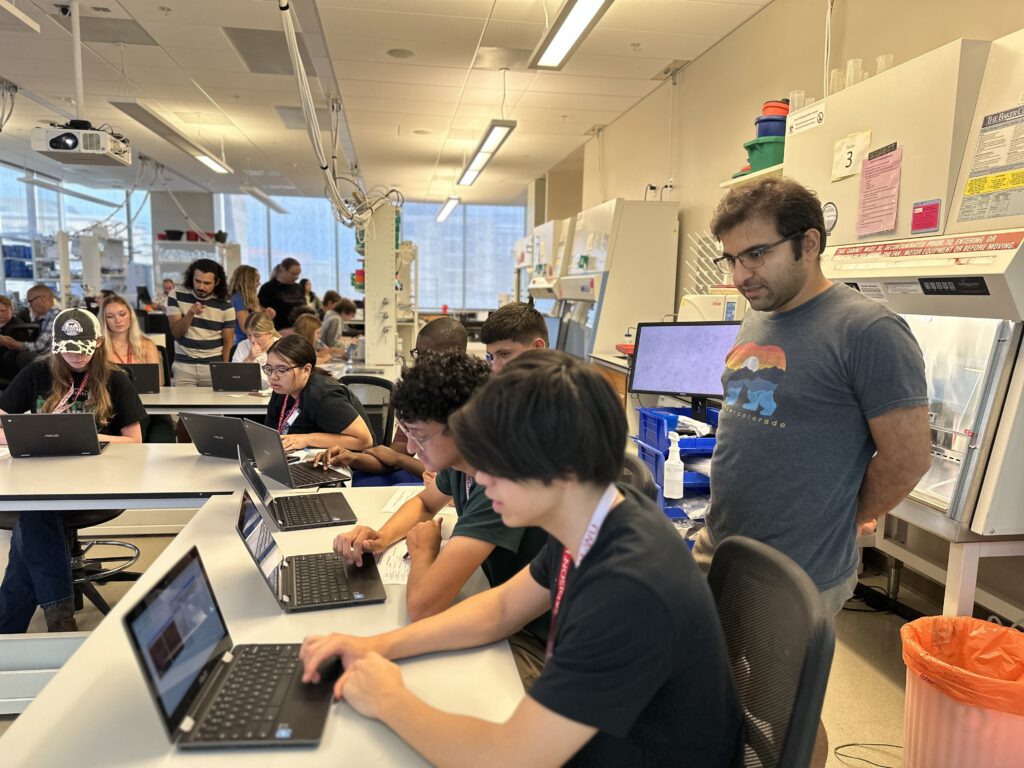 Kayvan Samimi, an assistant scientist in the Skala Lab, assists students as they view fluorescent cells using the ImageJ software.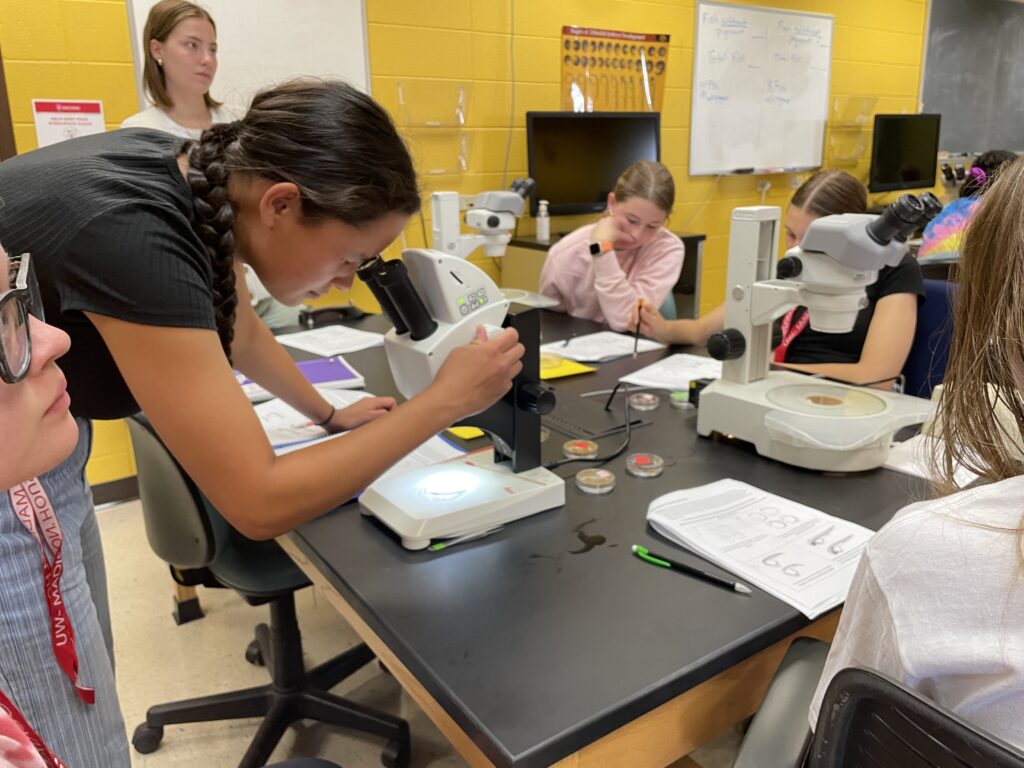 Zebrafish are a common model organism used to study development and gene expression due to their transparent appearance, making the cells and tissues visible under a microscope.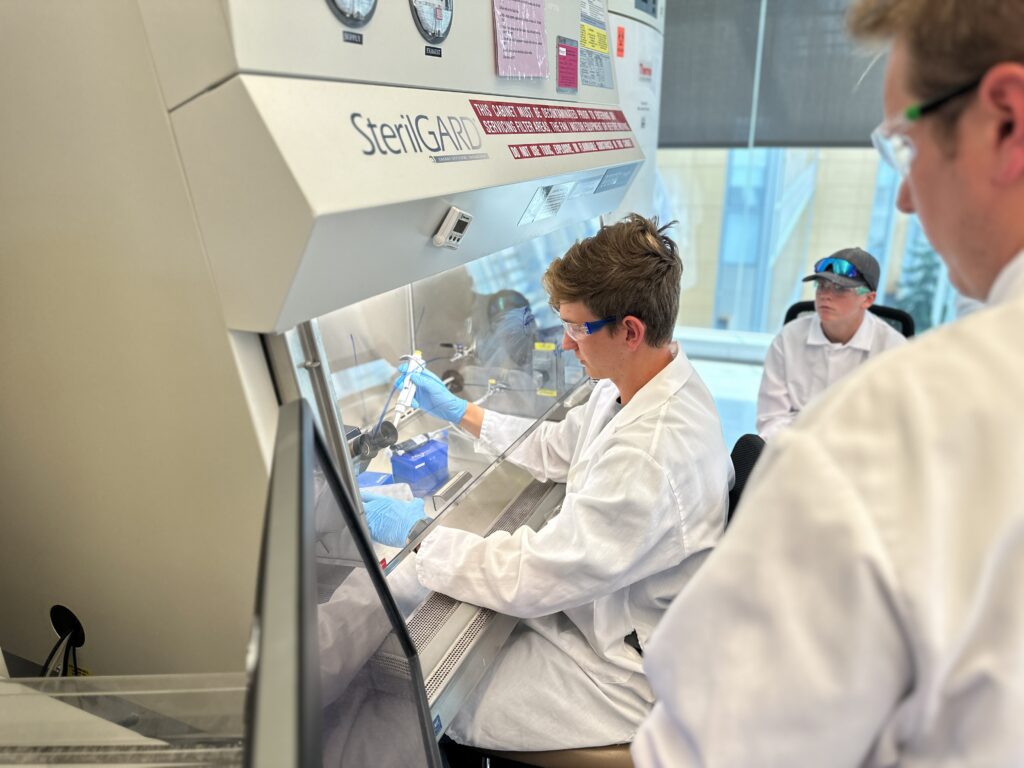 A student prepares a cell culture sample in a biosafety cabinet hood.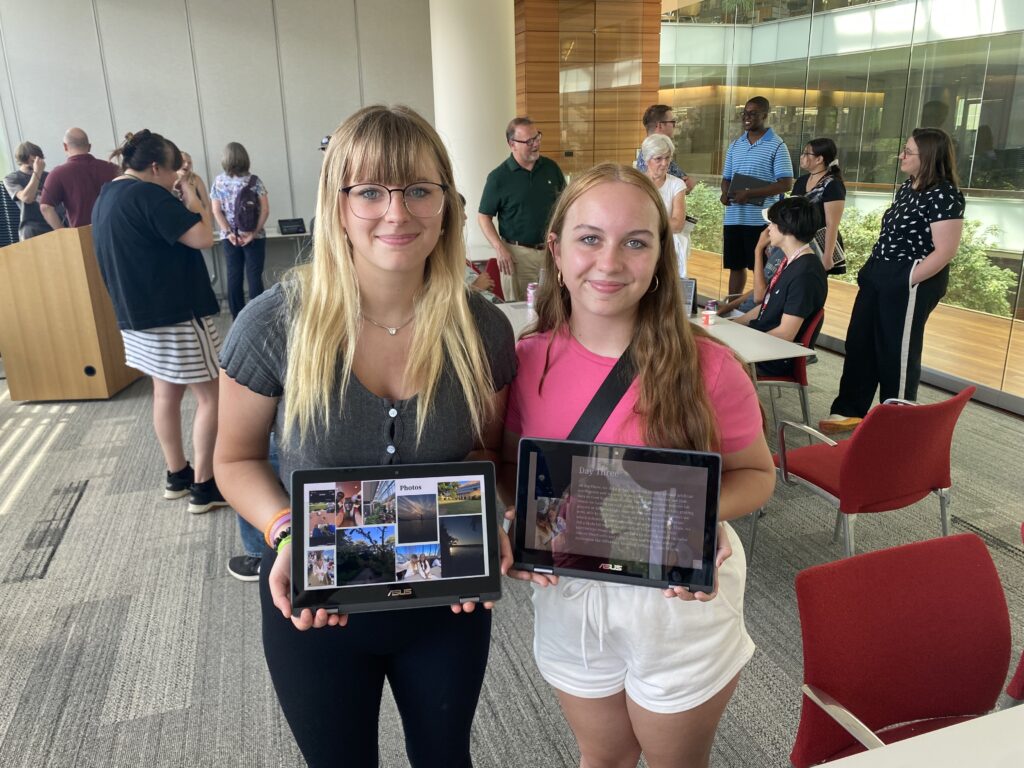 At the Science Showcase, students become the presenters and share what they've learned during the week.