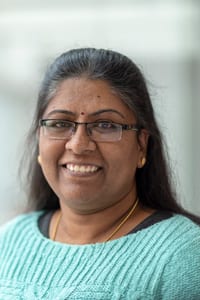 Kalpana Raja, postdoctoral research associate in the Stewart Bioinformatics Group, was honored with the "2019 Women Scientist Award" in December of 2020 for her meritorious and significantly outstanding scientific contributions.
The annual award comes from the Society for Bioinformatics and Biological Sciences, a non-profit professional society based in India. The organization supports the advancement and development of bioinformatics across interdisciplinary science fields.
"It is a great honor," Raja exclaims. "Actually, it was a surprise. When I receive an email mentioning the award, I felt happy because my research had been recognized and someone had nominated me for this award. I am sure that this is a great addition to my career."
Raja also recently received an Accelerator Grant from the Wisconsin Alumni Research Foundation for her work with Morgridge Investigator Ron Stewart on developing a web tool called Tripleminer. The project was originally proposed for COVID-19 research, to identify potential drug treatments based on comorbid diseases.
Tripleminer earns its name from needing three input terms. The system then scans through the large PubMed database to find potential connections.
Raja says that Tripleminer has potential beyond COVID-19, and it is applicable to a myriad of research. The team is currently developing Tripleminer in a way that it will be applicable to query a vast variation of biomedical questions whatever they have.
In her free time, Raja runs a Facebook page entitled "Temple Encyclopedia in Tamil." The purpose of this page is to share the details of the less popular ancient Hindu Temples in Tamilnadu and Keral, two of the most southern states in India.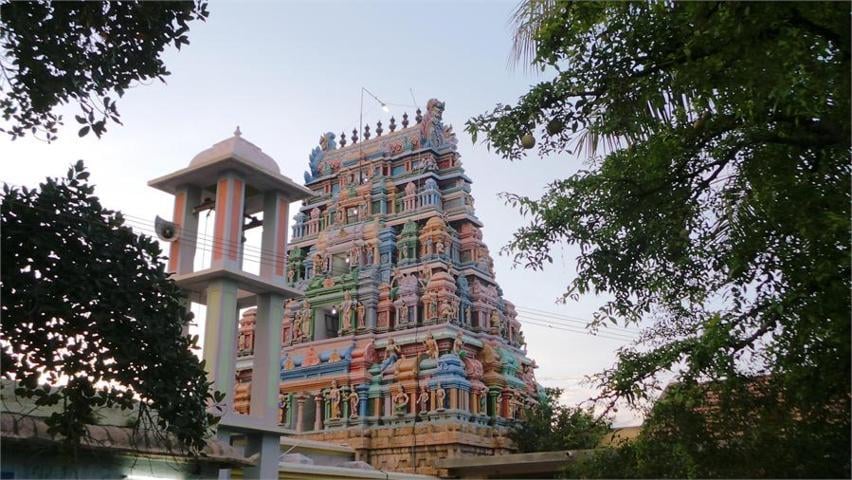 Raja has personally travelled to the majority of the temples she writes about to collect information on the architecture, when it was built, who built it and the significance.
"When I started the Facebook public page, I wished for at least 200 readers for my articles," Raja says. "To my surprise, more than 17,000 people reached the first article itself. This motivated me to continue writing many ancient temples in Tamilnadu and Kerala."
As of today, Raja's readership has continued to grow with some articles reaching upwards of 300,000 views.
Please join us in congratulating Raja on her outstanding accomplishment.