More than 170 researchers, friends and supporters joined Morgridge Institute for Research scientist James Thomson on April 18 to celebrate the 20th anniversary of the isolation of human embryonic stem cells.
Tim Kamp and Bill Murphy, co-directors of the University of Wisconsin-Madison Stem Cell and Regenerative Medicine Center, welcomed guests for a presentation and celebration in the Discovery Building to honor the people who contributed to a discovery that changed Wisconsin and the world.
The celebration capped a daylong symposium hosted by BioPharmaceutical Technology Center Institute (BTCI) that drew national and international scientists who are advancing human stem cell products to clinical applications for a range of diseases.
The gala included remarks by Kamp and Murphy, along with special guests Virginia Hinshaw, Philippe Menasché, Gov. Tommy Thompson, Carl Gulbrandsen, John and Tashia Morgridge and others.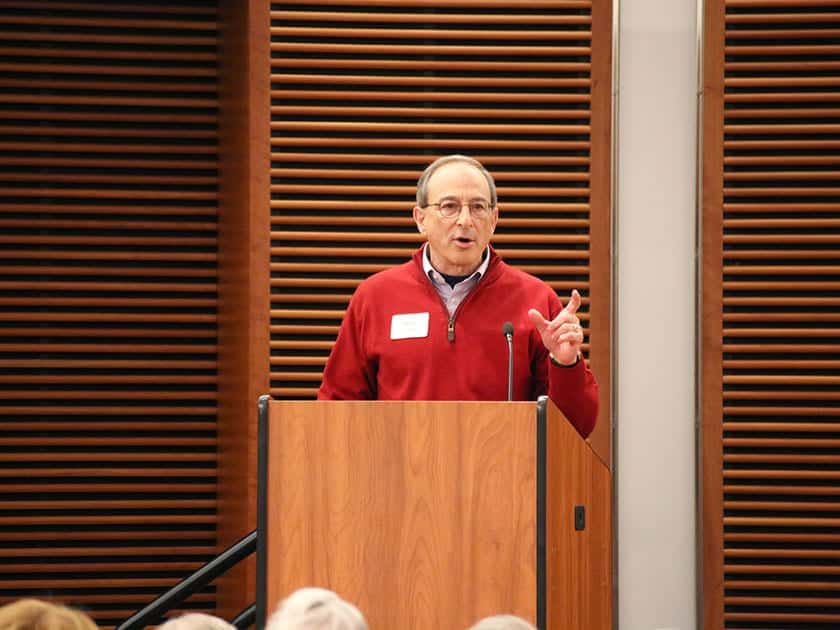 Brad Schwartz, CEO of the Morgridge Institute for Research, spoke on the future of regenerative medicine. "I can't tell you exactly what will happen and when, but I can tell you that Wisconsin will lead the way. We will do it the way we always have before - with quiet determination. We will do it in the way that Jamie has always done it, which is to make sure that we get it right. And we will do it in a way that leaves the door open for other scientists around the world to join us, to advance science, and to advance the well being of the society that supports us."
John Morgridge presents a t-shirt honoring the August 2001 TIME Magazine cover in which Jamie Thomson and stem cell research was featured.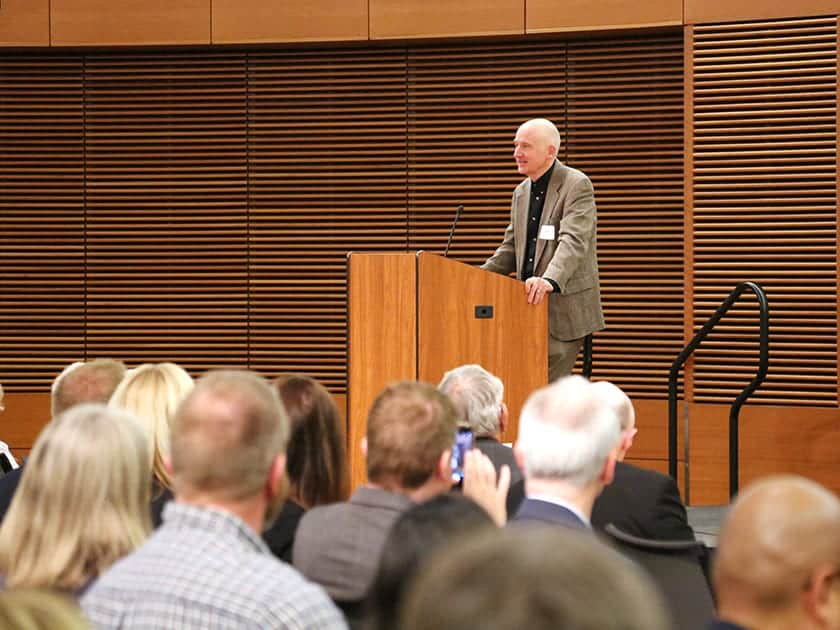 Jamie Thomson briefly reflected on the last 20 years before speaking to the future of the field and on reducing the cost of failure in science.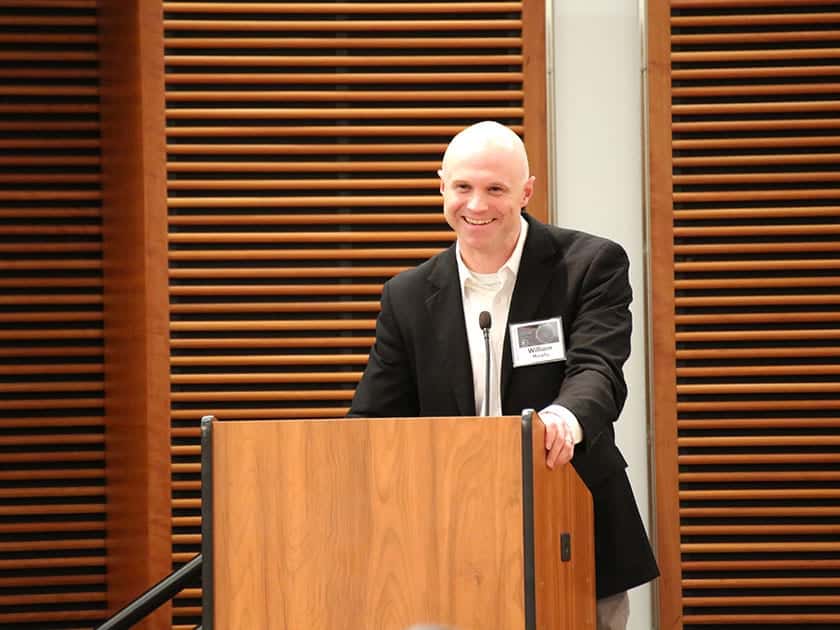 Bill Murphy, co-director of the Stem Cell and Regenerative Medicine Center at UW-Madison, gave concluding remarks. "The story of stem cell science over the last 20 years at UW-Madison is really a story of great impact born from great science. It's a story of world leaders in this field and driven trainees in this field on a relentless pursuit for discovery."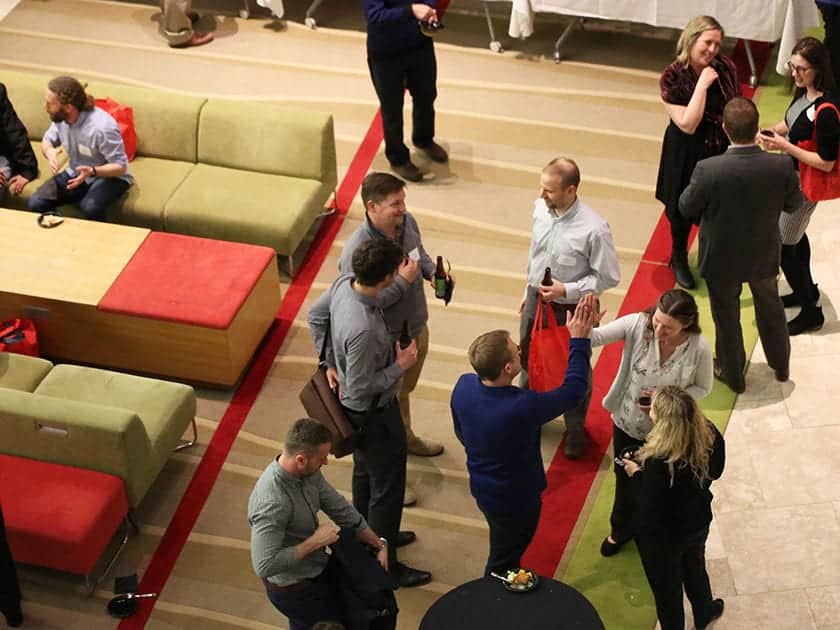 A strolling supper and reception followed the formal program.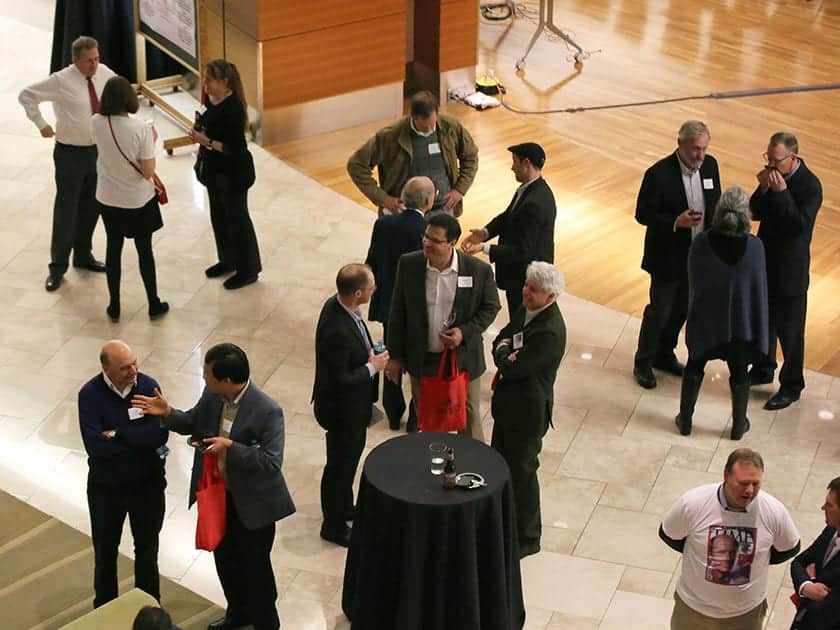 A strolling supper and reception followed the formal program.