At the beginning of this new year, we wanted to highlight the careers and achievements of some notable alumni that have recently come through the Morgridge Institute.
A few of our Morgridge graduates shared thoughts on how their research experience at the institute prepared them for their careers, and their shoutouts to some of the instrumental people who helped them along the way.
Nuruddin Unchwaniwala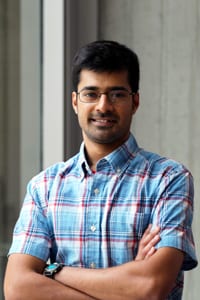 In the Ahlquist Lab, Unchwaniwala studied how positive-strand RNA viruses manipulate host cells to produce a vast excess of new infectious virions.
"Leading this project was instrumental in honing my scientific skills while at the same time developing new skill sets such as project leadership, management and establishing cross-discipline collaboration," Unchwaniwala says.
Currently, Unchwaniwala works as a research scientist at Assembly Biosciences, a clinical-stage biotechnology company in San Francisco. His projects hope to advance small molecule drugs to block Hepatitis B Virus (HBV) replication and cure chronic HBV infections, which is a leading cause of liver cancer.
Shoutout: "It would be unfair to point at a single individual, because what made Morgridge special was the feeling that you are a part of a larger integrated team—and various individuals were making a significant impact at different stages of my scientific career," says Unchwaniwala. "The administrative team at the institute played as much of an important role as did my scientific colleagues/peers in making sure that I was successful and always had a support system to flourish."
Tiffany Heaster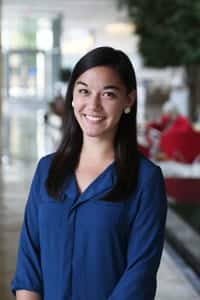 Heaster worked in the Skala lab, where she was involved in characterizing metabolic autofluorescence as a biomarker of immune response in cancer.
"My exposure to multi-disciplinary areas of research, both in the Skala lab and across Morgridge, broadened my horizons to diverse scientific concepts and prepared me to jump into projects distinct from the focus of my PhD training," reflects Heaster.
Currently, Heaster is working as a principal scientific researcher in Genentech's biomedical imaging department, focused on establishing and validating imaging techniques to study disease progression and expedite drug discovery and development. These projects intersect between the fields of oncology, neuroscience, ophthalmology and more.
Shoutout: Melissa Skala. "I'd have to shout out the entire Skala lab," Heaster says. "Melissa always cultivated a very collaborative research environment, constantly establishing connections to provide unique and essential expertise to guide our projects. She was also very supportive of exploring new research directions in her lab. This, along with broad knowledge base that she and each lab member offered, contributed to my growth as a researcher and the value of research output."
Justin McKetney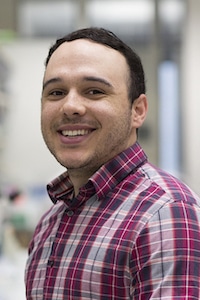 McKetney is currently an assistant researcher in the Nevan Krogan Lab at the University of California-San Francisco where he applies MS-based proteomics to a variety of cell and tissue types to better understand the molecular effects of disease.
"The Morgridge Institute helped me by supplying a venue where I could present my work to a wider scientific audience," says McKetney. "This helped with both my scientific communication skills and my ability to place my specific projects in a wider disease context."
Shoutout: Josh Coon, Katie Overmeyer, and Evgenia Shishkova. "Professor Coon was a significant mentor to me as my PI," McKetney says. "But I also learned many lessons from staff scientists in our lab, such as Katie Overmeyer and Evgenia Shishkova."
Other recent alumni:
Daniel Gil
Following his time at Morgridge, Gil began a postdoctoral fellowship with the University of Texas-Austin.
Jayhun Lee
Lee is currently working for the University of Texas Medical School in the Department of Microbiology and Medical Genetics.
Tania Rozario
Rozario is currently at the University of Georgia in the Department of Genetics, working in their Center for Tropical Global Diseases.
Andrea Rebolledo Viveros
Rebolledo Viveros is pursuing a PhD in Molecular Microbiology at Tufts University in Boston, Massachusetts.
Alexandra Walsh
After her time in the Skala Lab, Walsh joined Texas A&M University as a faculty member in the Department of Biomedical Engineering.