A cartoon parody of the perils of restricting research access took first place in the 2023 Ethics Cartooning Competition, an annual contest sponsored by the Morgridge Institute for Research.
This year, the competition drew more than two dozen cartoons, and the panel of judges was tasked with choosing the best entries based on three categories: Depiction and analysis of a research ethics issue, humor, and artistry. A popular vote by the public also contributed to the results.
The following winners were selected:
First Prize: Daniel Osorio-Mendez, School of Medicine and Public Health
Second Prize: My Tran, Microbiology Doctoral Training Program
Third Prize: Michaela Trautman, College of Agricultural & Life Sciences
Honorable Mentions: Hannah Fricke, Animal and Dairy Sciences; Yu-Hsuan Cheng, Morgridge Institute for Research; and Yun-Shiuan Chuang, Department of Psychology
Daniel Osorio-Mendez, a 5th-year Ph.D. student in Genetics and a graduate research assistant in the Department of Cell and Regenerative Biology, ultimately received the top prize.
Osorio-Mendez works with the zebrafish model to better understand how nerves regenerate after fin amputation and how different cells communicate to induce a regenerative response after injury.
"I do not have any prior cartooning experience," Osorio-Mendez says, "though I do enjoy reading these types of comics and I look forward to viewing submissions for the ethics cartoon competition every year."
His winning cartoon addresses access to taxpayer research and how the barriers to accessing reputable journals may steer people into dubious sites that prey on uninformed individuals.
"Regarding the theme of my comic, in my day-to-day work, I attempt to make my own research findings more accessible by being open to sharing published manuscripts on sites," says Osorio-Mendez. "More generally, I also try to be mindful of other ethical issues that I experience frequently, especially those concerning biological and plastic waste and their environmental impacts."
This is the sixth year that the Morgridge Ethics Group has sponsored the competition. Bioethics researcher Yao Zhou worked alongside Morgridge Bioethicist-in-Residence Pilar N. Ossorio, a UW–Madison law professor, to develop the contest as well as encourage the participants to think and talk about ethical issues related to biomedical research.
They hope to continue building up the momentum behind addressing emerging ethical issues and building a culture of responsible science moving forward.
The top five winning cartoons are depicted below. Ossorio's team thanks all the contest entrants for their creative works that addressed important ethical issues in biomedical research.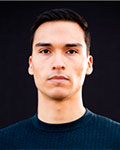 First Prize
Daniel Osorio-Mendez
School of Medicine and Public Health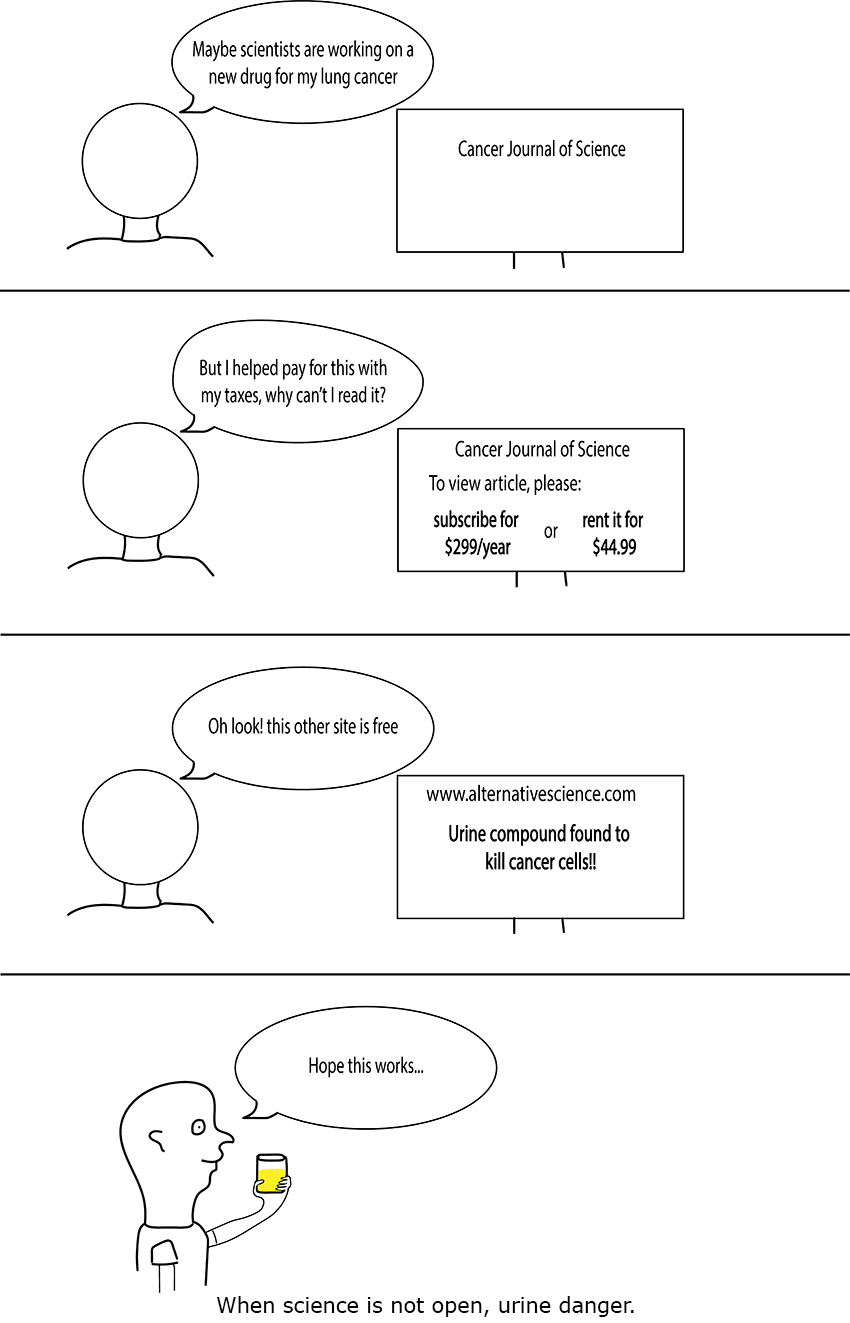 © 2022 Daniel Osorio-Mendez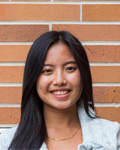 Second Prize
My Tran
Microbiology Doctoral Training Program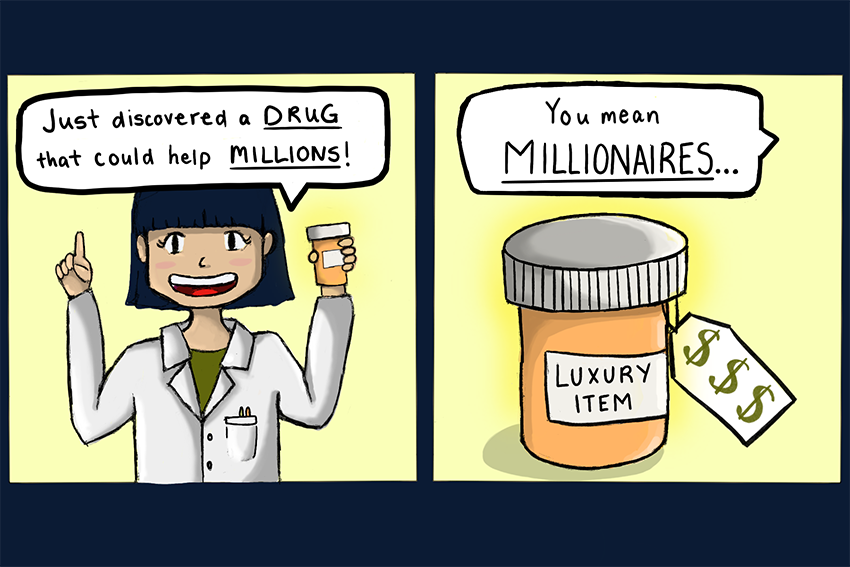 © 2022 My Tran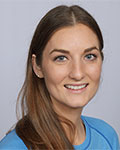 Third Prize
Michaela Trautman
College of Agricultural & Life Sciences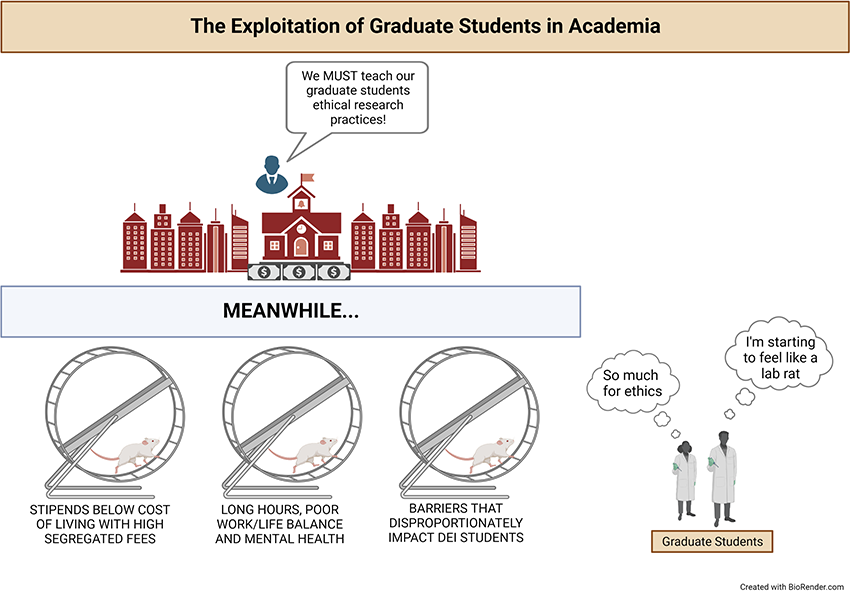 © 2022 Michaela Trautman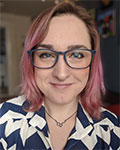 Honorable Mention
Hannah Fricke
Animal and Dairy Sciences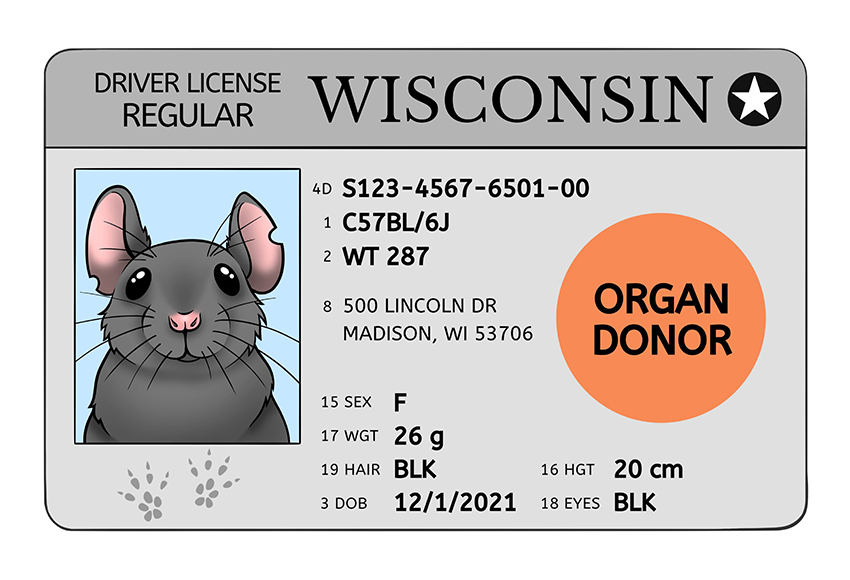 © 2022 Hannah Fricke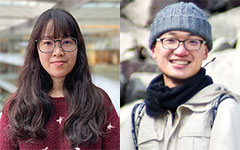 Honorable Mention
Yu-Hsuan Cheng & Yun-Shiuan Chuang
Morgridge Institute for Research & Department of Psychology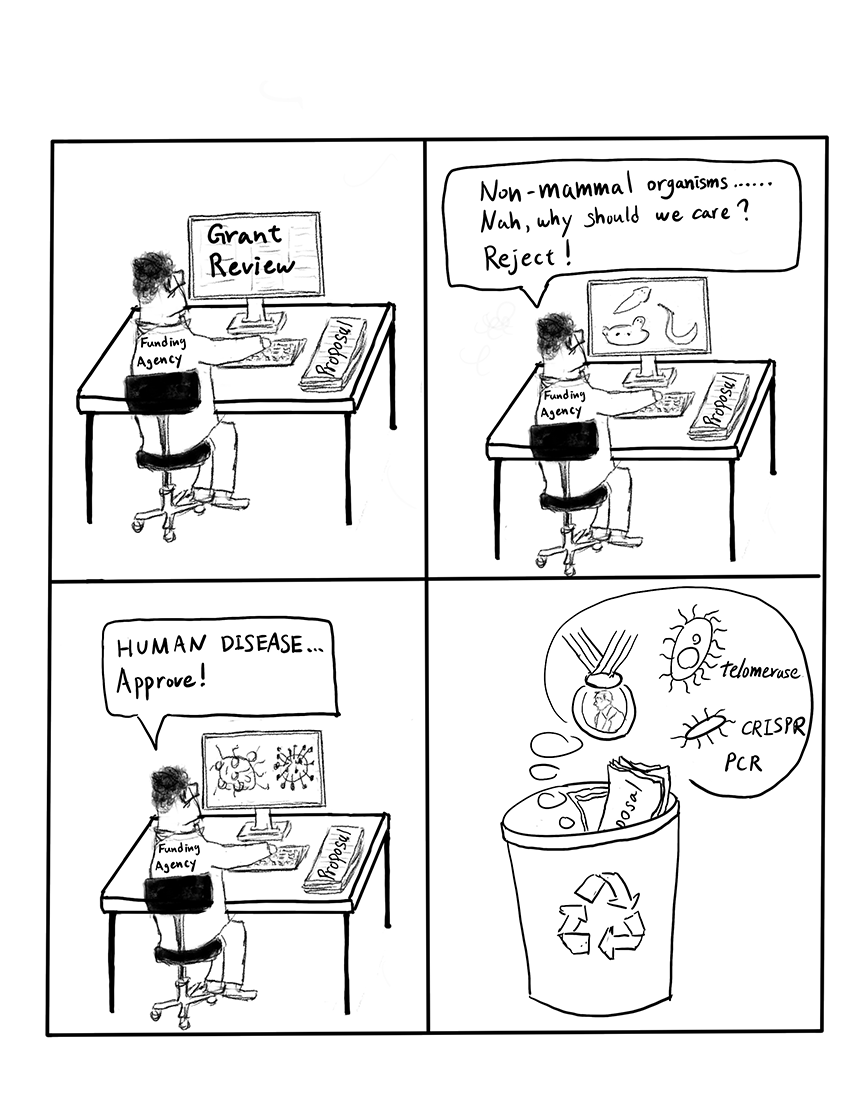 © 2022 Yu-Hsuan Cheng and Yun-Shiuan Chuang