Online workshop will help students, teachers again this year
Summer camps kicked off this month across Wisconsin.
But for a group of 106 students, "summer camp" looks a little different this year.
These students are part of the second Summer Science Workshop Series that starts June 23. The workshop is a six-week online course where high school students (and a small group of middle school students) and science teachers log on weekly to meet with scientists from the Morgridge Institute for Research and UW–Madison.
The workshop was created last year during the COVID-19 pandemic to create a safe, digital alternative for students and teachers to explore science.
And the workshop series worked.
It worked really well, says Dan Murphy, outreach and lab manager at the Morgridge Institute. Last year, more than 100 students and 20 educators met online to clock 400 engagements during the inaugural workshop.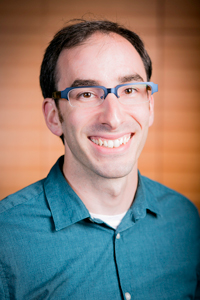 That success, combined with the uncertainty of the pandemic this year, led the Discovery Outreach team to double down on the winning formula: a second year of the workshop.
This year's workshop will welcome 106 students and 29 educators from 21 schools in the Wisconsin Rural Schools Alliance and seven sites in the Upward Bound program that focuses on underrepresented and first-generation pre-college students.
"We all got into this business for one reason: to help kids grow and to help their minds grow," says Kim Kaukl, the executive director of the Wisconsin Rural Schools Alliance, who has been a close partner in the Rural Summer Science Camp and workshop series.
Kaukl says the "flexibility, creativity and resilience" among teachers, educators, and UW–Madison partners during the pandemic is a major factor in the workshop's success.
The workshop builds personal connections between students and scientists and uses storytelling to help students imagine their own paths into scientific careers. The aim is simple—build student confidence that a college education, and a career or job in science are within reach.
"Instead of coming to campus, they're going to meet a scientist," Murphy says. "People have different personal journeys, and students can relate to that—that's something that they could do."
Everyone is quick to admit that coming to UW–Madison and attending the in-person summer camp can be a profound experience for a young student. But even so, the workshop is a model with benefits.
Virtual is just more flexible, says Murphy. Typically, teachers could only bring up to 5 students to the summer camps due to the in-person limitations of travel, lodging, and lab space. This year, some teachers are bringing more than 10 to the workshop.
The one-hour commitment also provides flexibility for students who have summer jobs, volunteer commitments, or other activities at home. And, the Discovery Outreach team built a morning and afternoon session, so students pick what works best for them.
"People are really excited about the workshop," adds Kaukl. "It just opens the door for a lot more kids and opens up more opportunities."
Like good scientists, the team has made improvements and changes after reviewing data and feedback from last year's participants. For example, some students and teachers will meet in small groups at school for the weekly Zoom calls this year. This hybrid model creates more face-to-face connections among students and alleviates broadband connectivity or technology issues facing rural communities.
"If you're interested in science, you can do it. You can figure stuff out. It might not be the easiest thing in the world—but nothing ever is really. If you like it and you stick with it, then you can definitely be a scientist."

Amani Gillette
The Skala Lab will present in July, building off of their 'Cancer Detectives' program as part of the PBC Wisconsin 'Meet the Lab' educational resources. Presenters will include Melissa Skala, principal investigator; Alexa Heaton, Morgridge postdoctoral fellow; Tongcheng Qian, assistant scientist; and Peter Rehani, an assistant systems programmer.
Their program focuses on fluorescence imaging and how it can illuminate cancer cell growth and create new advances in research, treatment, and diagnosis.
"We use a microscope that lets us use light to look at cell metabolism, or how cells are eating food and creating energy. That light changes depending on if the cell is healthy or if the cell is sick," says Amani Gillette, a Ph.D. researcher in the Skala Lab. "We can also use our microscope to measure and look at changes in the light with different treatments or under different conditions to see what is happening inside the cell."
Gillette, who presented last year at the workshop, says meeting with students helps them envision what it means to be a scientist—now and even in the future.
"If you're interested in science, you can do it. You can figure stuff out. It might not be the easiest thing in the world—but nothing ever is really," she says. "If you like it and you stick with it, then you can definitely be a scientist."
The Skala Lab often gets very specific questions about cancer—what is the biology of the disease? How can we cure it? Students can sometimes be surprised to learn how much we don't know about a specific disease or disorder, she adds.
"Those are high-level questions that I don't know the answer to. I say, 'If you're interested in that, show up and do science! And you can help us figure it out,'" Gillette says. "You can be part of the discovery."
Since 2007, the Rural Summer Science Camp and the Summer Science Workshop Series have helped nearly 500 high school students from nearly 80 state high schools.
Participating schools this year include:
Berlin High School
Birchwood School District
Black River Falls School District
Clinton High School, Clintonville High School
Warriner High School
HACIL Charter School
Indian Mound Middle School
Janesville Craig High School
Kickapoo High School
Madison East High School
Markesan High School
Marshall Middle School
Mauston High School
McFarland High School
Monticello High School
Owen-Withee High School
Spooner High School
Tomah High School
Unity High School
Upward Bound (7 program sites)
Waupaca High School
The summer experiences have been offered free of charge thanks to the generous ongoing support of the National Science Foundation and private donors and sponsors, including the Wisconsin Rural Opportunities Foundation, BioForward, the Kathy Smith Fund, and the Melita Grunow Fund.