Zoom video calls may not spark enthusiasm for many high school students during the COVID-19 pandemic. But, you'd get a very different answer if you talked with high school students and teachers from the Morgridge Summer Science Workshop.
The workshop series, which wrapped up in late July, brought more than 100 students and 15 teachers "face-to-face" to learn online from scientists at the Morgridge Institute for Research. The students and teachers logged on from 18 school districts in the Wisconsin Rural Schools Alliance and the Upward Bound program that focuses on underrepresented and first-generation pre-college students.
While the usual in-person, on-campus Rural Summer Science Camp focuses on hands-on activities, this year's digital workshop leaned heavily into storytelling and the diverse paths leading toward a career in science.
Over six weeks, the students and teachers clocked 400 engagements with scientists working in the fields of metabolism, regenerative biology, medical engineering, medical imaging, and more.
"There isn't one way, or the right way, to become a scientist. We don't want to teach the students how to pipette. We want to teach them that they could be the pipetter."

Dan Murphy
Through weekly Zoom calls, the students met with scientists, heard their personal stories, and began imagining their own paths into science, says Dan Murphy, outreach and lab manager at the Morgridge Institute.
"There isn't one way, or the right way, to become a scientist," says Murphy. "We don't want to teach the students how to pipette. We want to teach them that they could be the pipetter."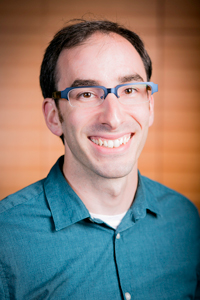 For many high school students, the annual summer camps are the first time they meet a career scientist, says Murphy. That can be a life-changing moment when the presenting scientist may only eight or nine years older than the high school participants.
During the workshop, students could select a morning or an afternoon lecture, and to Murphy's surprise, many participated in both sessions. The students learned about the latest research at the Morgridge Institute, went on "behind-the-scenes" lab tours, and had Q&A time with the scientists.
"The students saw an example of someone they can relate to. They could see, 'Oh yeah, that could be me. It's possible, I can think like that! I can ask questions that I'm curious about,'" Murphy says.
The Discovery Outreach team is still collecting feedback from participants, but Murphy says personal storytelling really helped students think about forming their own science identities this summer.
"The opportunity opens up new possibilities for students and gives them the idea that UW–Madison is attainable for anyone," wrote a participating rural high school teacher. "I am so thankful that this opportunity existed this summer for our students."
Ross Soens, a graduate student in the Cantor Lab, said the summer workshop was a great way to work on his science communication skills, and to remember where he started as a budding scientist.
"I, too, was once a high school student in Wisconsin, and it was through the efforts of committed and enthusiastic teachers that I found myself on my current scientific career path," Soens says.
Soens added that science can sometimes seem "out of reach" or "too difficult" for a high school student. But he felt committed to showing how accessible science can be. And, Soens says, it's always fun to tell students about the "awesome science" happening not far from their hometowns.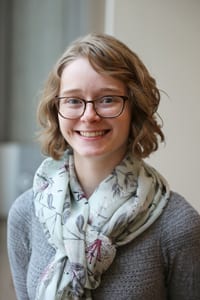 Kim Huggler, also a graduate student in the Cantor Lab, participated in the camp last year, but said she really enjoyed the student engagement this year over Zoom — it made her think about her own personal story and path into science.
"It's always sort of grounding to think about why I've chosen to make my career in science," Huggler says. "My interest in the natural world started in early elementary school, and by remembering the path I took to get here, I feel renewed energy in looking towards my career's future."
Murphy says the workshop showed the Discovery Outreach team how an all-virtual experience can be a meaningful place to connect and inspire. The team is thinking about the next steps such as building in more virtual interactivity.
It's unclear what the next summer experience will be like, but Murphy isn't dissuaded.
"It's going to be something new. And that's exciting," he says. "We've learned more. We have new connections. We want to continue to expand the opportunities and access to everyone in Wisconsin."
Since 2007, the camps have helped more than 400 rural high school students from nearly 70 state high schools. Since its inception, the camp has been offered free of charge thanks to the support of private donors and sponsors, including the Wisconsin Rural Opportunities Foundation, the Wisconsin Rural Schools Alliance, BioForward, the Kathy Smith Fund, and the Melita Grunow Fund.