Scientific training is much more than learning experimental methods or interpreting data. When postdoctoral trainees enter the workforce, they will become faculty, science managers, and company leaders. They require management, leadership, collaboration, and communication skills to be successful, and we are committed to supporting their growth.
The Morgridge Institute is committed to fostering growth of "whole scientists," with scientific training that prepares them as science leaders. And, because of our close affiliation with UW–Madison, the institute is committed to enhancing the research and educational mission of the university.
We not only press the boundaries of biomedical research–we also mold the next generation of fearless scientists who will carry that mantle in the future.
Morgridge fellowships promote new connections with UW–Madison
In 2015, we created the Morgridge Interdisciplinary Fellowship designed to promote new collaborations between institute investigators and UW-Madison faculty. To be eligible for the fellowship, the candidate must be advised by a Morgridge investigator and a UW–Madison faculty member who have not worked together before, and the project must be a new line of inquiry for the team.
The program has been wildly successful: More than 50 new linkages have been created between investigators who had not worked together before. These projects have connected Morgridge to more than 20 departments throughout the university in seven schools and colleges. To date, the 21 fellows have produced almost 80 unique publications. Today, 18 of the projects are still active, many having received additional funding.
Postdocs appreciate flexible approach
After completing training, Morgridge postdocs have landed faculty positions, founded companies, landed prestigious AAAS fellowships, entered government service, entered industry, and more. When asked, our trainees commonly cite three reasons why they chose a Morgridge postdoctoral position:
Research flexibility: Because their scientific activities are less constrained to the specific aims of grant funding, they have more freedom to go where the science takes them.
Support for entrepreneurship: The institute's recognition of the importance of entrepreneurial pathways is cited as an influencing factor.
Interdisciplinary approach: The ability to learn across disciplines is frequently cited, especially regarding imaging expertise. Several of our postdocs are excited to learn multiple hardware systems, and most express enthusiasm for finding new training collaborations.
Enhancing training for postdocs throughout UW-Madison
Morgridge supports full-time staff dedicated to professional and career development of our trainees, and we gladly collaborate with our university counterparts. From Imogen Hurley, director of the UW–Madison Office of Postdoctoral Studies:
"The Morgridge Institute for Research is a significant contributor to the success of the UW-Madison Office of Postdoctoral Studies, in particular as a collaborator in the Postdoctoral Training Course in Scientific Leadership. Morgridge staff played a central role in the development of the course by convening a faculty focus group, recruiting course co-instructors and sharing training expertise in the creation of training materials. The course, now entering its seventh year, will continue to improve through the integration of more inclusivity and equity training, an advancement made possible by the institute. In these ways, the caliber of this training resource is significantly improved through our collaboration with Morgridge.

The Institute's ongoing support of the UW-Madison Annual Postdoctoral Research Symposium has also ensured that UW-Madison postdocs' research is recognized during National Postdoc Appreciation week, and that they receive postdoc-specific professional development training and the opportunity to strengthen connections within their community.

Morgridge is an essential partner in the success of postdoctoral training across UW-Madison."
The Postdoctoral Training Course in Scientific Leadership has trained 169 UW–Madison postdocs. Morgridge has also curated a professional development series that has worked with campus partners to provide workshops on topics including communications, working with the media, crafting investor pitches, and exploring science outreach.
Ellen Dobson, a former Morgridge Postdoctoral Fellow, is now the Career Development Manager in the UW–Madison Office of Postdoctoral Studies.
Testimonials from postdoc alumni
From José Ayuso, Assistant Professor of Dermatology, UW–Madison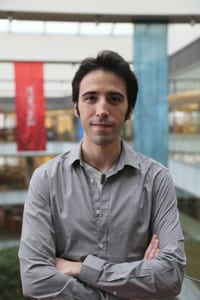 "I think it's a fantastic experience. Now, I have so many collaborators I met through my mentors. I had access to a lot of people, and I was exposed to many different fields. That's why now I have a network of colleagues that I ask questions about or who can help me. If you work without these connections, your research would be more limited. I work in dermatology now, but because of my connections, I know researchers focusing on epithelial cancers, neurosciences, human oncology, immunology, surgery, organ transplantation. Those are very different departments!
Something that I really like about Morgridge is that they try to go for bolder things. 'Fearless science'… that's kind of true! Morgridge researchers all seem to share that attitude, and I really liked that."
Kalpana Raja, Assistant Professor of Research at UTHealth Houston: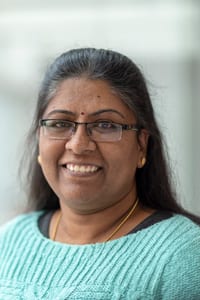 "Being a postdoc at Morgridge was a wonderful opportunity! It was always very easy to approach colleagues, and Ron Stewart is a great mentor. I learned how to be a mentor from him.
He gives space for the student to suggest whatever approach they have in mind, irrespective of whether it is correct or wrong. It allowed me to think and offer ideas without hesitation. Of course, we can refine it later, but there is the freedom to come up with whatever you have in mind. So we always had the freedom to talk to Ron and say whatever we think in our mind, especially about our research.
I loved Morgridge and Madison. I didn't want to leave!"
Finn Kuusisto, Founder of FANTM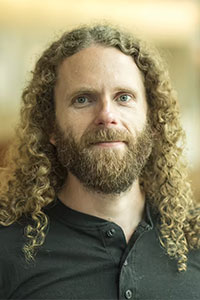 "I've always based career path decisions on just wanting to do cool stuff and do things that I can be excited to talk about with family and friends. At Morgridge I could say we are growing brains in a dish! And then we're doing drug toxicity testing … just sci-fi level work.
My advisors were always very positive, and that was helpful. I always had a lot of freedom in what I worked on, and I had a pretty good experience with my advisors.
The benefits at Morgridge are outstanding, too. I had major surgery during my postdoc, and the insurance provided by Morgridge was outstanding.
But when I think about Morgridge, it's the intangible stuff that's the biggest sell. It's a research institute doing basic science, but it also has interest in the entrepreneurial world. I think I learned a lot working with bench scientists, too. I'd tell my friends you got nerds walking around like in lab coats, and I'm the computer scientist working in the office next door. Before my postdoc, my medical experience was with electronic health records work. Morgridge opened my mind to more medical applications."